As a webcam model you know I look for money-making opportunities daily. Well, this post covers everything about xMarketplace.com – a potential money-making method for you. xMarketplace is a website script that lets you sell adult toys to people all over the world.
It comes with lots of different features that make it easy to create an eCommerce destination. There are over 70,000 products already listed in the script for you to start selling right away. It also makes it easy to create multiple income streams on one site.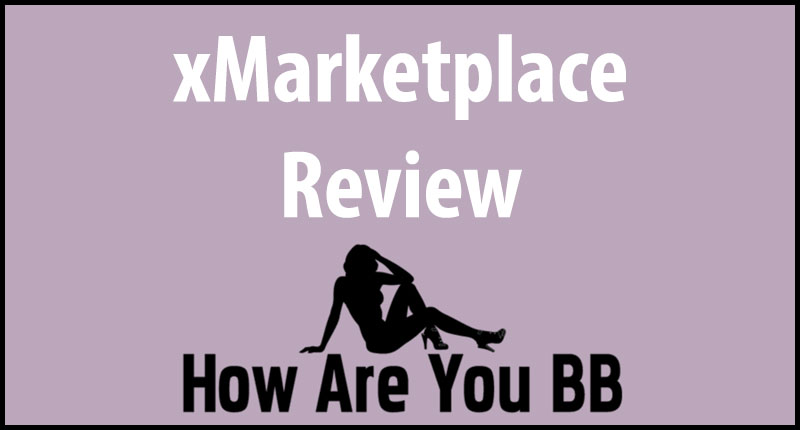 xMarketplace Review – Site Details
xMarketplace is available for anyone to download and start selling adult sex toys. There are three different options for getting the script for yourself. The very first is a free demo that you can install right on your PC. This will let you check it all out and see how easy it really happens to be to use.
When you decide that it's for you, the first retail option will cost you $199. This is the script itself and it comes with lots of features. There are over 15,000 preloaded products, a lifetime license, free installation software, six months of support, one free domain, 75% off of hosting, and more.
The next option is more expensive at $299. This one comes with all of the same features, plus a 45-minute, one on one coaching program to help you sell.
Responsive Design
What really makes this script great is the fact that it's fully responsive across multiple platforms. That means that users will have the same smooth experience, whether they're on their desktops or their mobile devices.
It makes it very easy for customers to use the site no matter where they are or what they're doing. On top of that, it's also optimized. That will send traffic right to your destination whenever people are searching for toys. This is a site that will basically run itself as soon as you get it all set up.
Discounts For Visitors
The best way to convince someone to buy something from you is to offer them a discount. That's why this script comes loaded with predesigned offers for the traffic on your site. You'll also be able to create your own.
It will be easy to simply set a percentage off of any product that you want to push to your customers. Visitors will be able to see it right away and decide that they want to save some money. On top of that, you'll be able to set expiration dates on all of the discounts.
Dropship To Any Country
Limiting yourself to domestic shipping is never a good way to run a business. That's why you're also going to be able to drop ship anywhere in the world. All it takes is the customer entering their address and the site will take care of the rest.
You'll be able to register as an affiliate partner with top networks while you sell your products to the world. It's pretty much a given that you'll be able to start making real money as soon as you get yourself set up and operating the marketplace site.
Conclusion: Give xMarketplace A Shot As A Cam Model & Toy Advocate Today!
xMarketplace is a great script that allows you to sell preloaded products to people all over the world. It's easy to use and you can get it up and running within a few minutes. They have a free demo for you to check out and you'll get tons of features when you decide to buy it.
On top of all that, you can even load in your own products to sell. You can create multiple income streams with one script and it will never stop working for you. Check it out and you'll see that it's the best way to turn traffic into income.
You can convince your fans to buy toys pretty easily. Anything that will bring them pleasure is usually a plus, so give it a shot!