I've been trying to cover as many topics as possible lately and one that recently came to mind was – how cam sites work. Oddly enough, I've never thought of covering this topic in detail but what's a better time than now? This update is for both cam girls and cam site users. Basically, anyone interested in learning how this stuff works. I've covered it all today. Now, if you're a cam girl looking to just take action and join a site that pays, then you might want to give this a read here. 🙂 It's the site that I've been using as my main source of income these days. Now back to the topic at hand…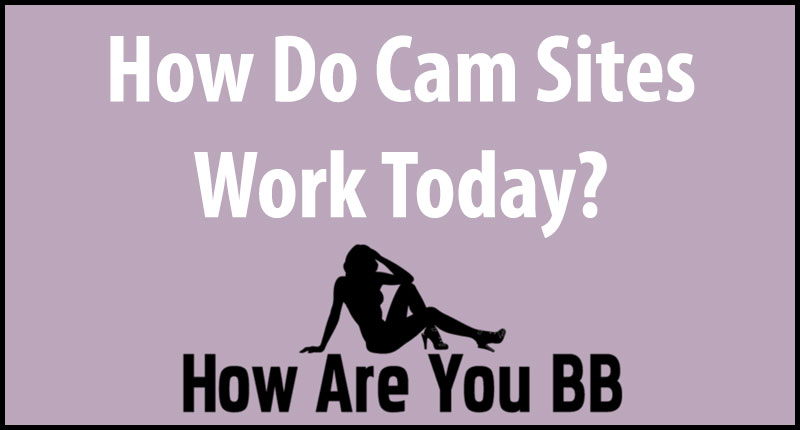 How Do Webcam Sites Really Work?
Online sex work takes on many forms. While free porn sites are, and always will be, among the most popular way to get your jollies, cam girl websites are a very close second. However, not everyone knows what exactly happens on cam sites and many people think it is strictly just women rubbing one off in front of guys for money.
Yes, there is definitely sexual activity happening on cam shows. I mean, who would want to watch them otherwise? But just because a customer expects a certain act doesn't mean it's going to happen.
So, what exactly is a cam girl website? And what goes on on these types of shows? If you're new to camming and curious about the ins and outs of how cam girl websites work, this article is definitely for you.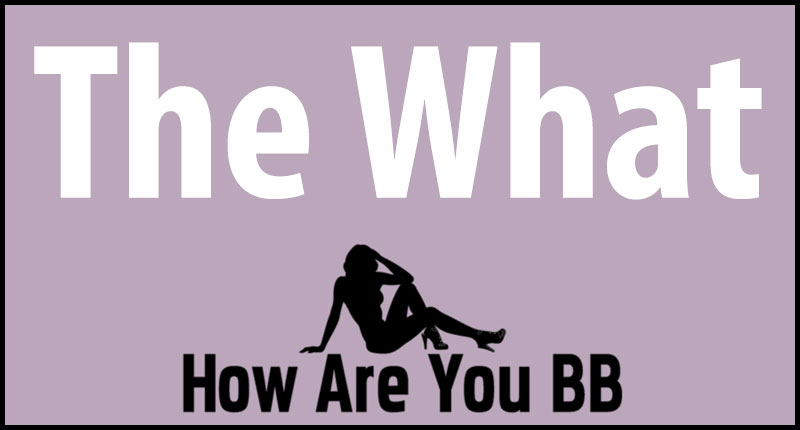 What Are Cam Sites?
Cam sites are websites that host both cam models and their customers. Unlike traditional porn sites, cam sites are interactive and live. Cam chat rooms will present a video feed of the model as she does whatever it is she is comfortable with, as well as a chat feature where the model can interact with her viewers.
Viewers are capable of offering up suggestions as to what they'd like to see, but each model has the right to either do what they want or decline if she isn't feeling comfortable with what they are asking of her. It is highly recommended that as a cam model you make it very clear in your cam site bio what you will and will not do. This keeps everyone from getting frustrated, and trust me, some of the customers you're going to get will get nasty if they think you're wasting their money.
You should also know that you're going to have trolls that show up just to make your life difficult. It's the nature of the internet. Be prepared to toss out anyone that is giving you a hard time and make sure you block them so that they don't keep returning.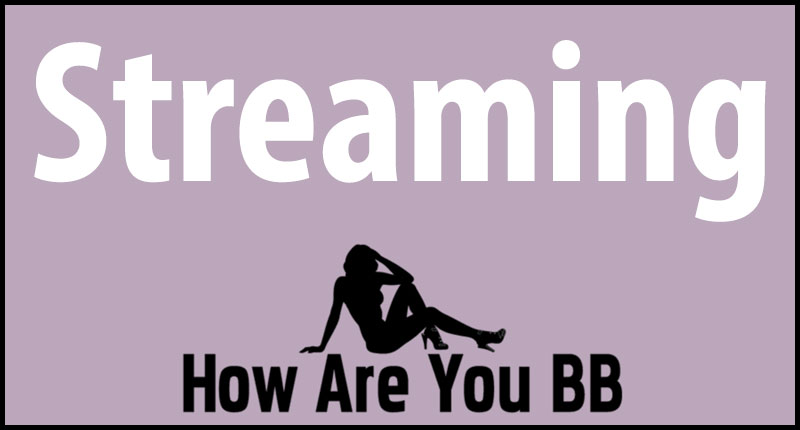 What Can You Stream On Webcam Sites?
There are probably hundreds of camming sites out there and each one has its own content. You should definitely check out whatever site you're planning on using to see what they do and do not allow in a cam show before you start broadcasting so you don't get banned and/or lose any money that is owed to you.
Typically, cam sites will allow dirty talk and self-sexual acts such as masturbation and using toys. Other sites will allow full-on sexual encounters on-screen, however, those sites require a few hoops that you'll have to jump through to make that happen. See, a site doesn't want to get busted for having underage participants or someone that never consented to be included in a show, it is illegal.
So, if you plan on having sex on camera with another person, read all the fine print of your chosen site, submit all the proper paperwork, and make sure everyone involved has consented to being in a show and is of legal age.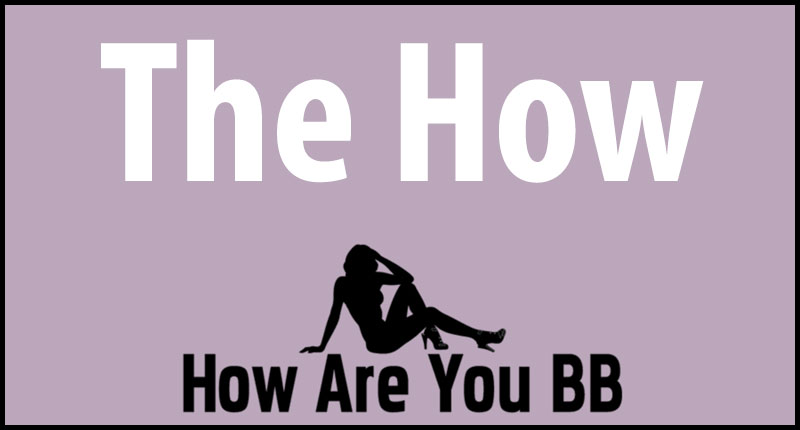 How Do These Work?
Cam sites are pretty much relationship-based. The model will host her chat room on a cam site with the goal of connecting with their customers so they can bring in the money, usually in the form of tips. Most cam sites don't charge to host these chat rooms, but they do get their cut by taking a cut of the earnings a model makes.
Payments for cam model work are in the form of "tips." A customer that enjoys these public shows will then tip the model for her time. If a customer upgrades to a private chat session, they will usually be paying by the minute.
There is no set amount of money a cam model can earn for her shows, either public or private. It really comes down to the following she has, what she does in her shows, and how much engagement she has with these fans outside of shows. Not everything involving cam shows is sexual, remember, and a good personality with a strong connection to her fans can really increase the amount of money a cam model makes.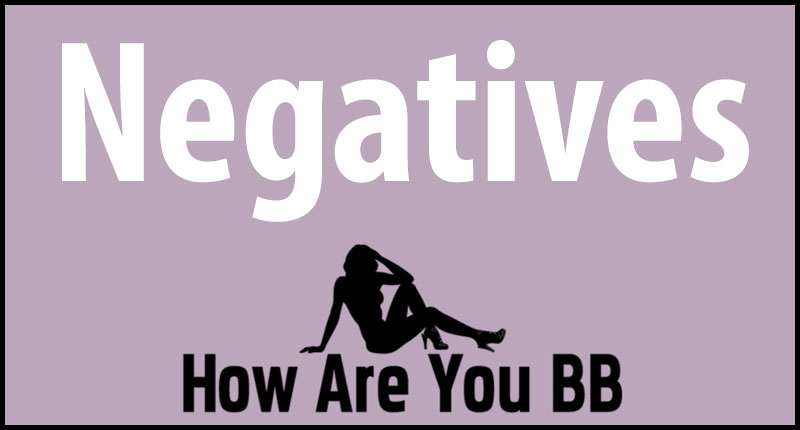 Are There Any Negatives To Camming?
Being a cam model can be a great way to make extra money and if you're really good at it, you can even make a living for a chunk of time. However, it isn't all sunshine and rainbows.
It does take work to get your fanbase growing. This isn't a passive job, you have to get out there, online mostly, and get yourself recognized. The cam model world is so oversaturated, you need to differentiate yourself from everyone else. You may have to do some things for free, consider doing things in your shows others aren't doing, interact with people as if you're totally into them, and spend some money on yourself, your set-up, and equipment up-front.
Another negative is that you may have to deal with less desirables. The fact is, harassment is a huge issue in camming with trolls (on the forums too) and obsessed fans doing everything in their ability to make your day more difficult, including doxing. Doxing is when someone tries to "out" you and your personal/private information online. It is a sad fact, but there are viewers that don't see cam models as human, but almost like robots that "owe" them whatever they want because they're being paid.
You will also have to watch out for your paid content being stolen and posted to free sites without your permission and without you being compensated. This is a huge problem in the live porn world and is very difficult to stop.
Conclusion
Camming is often dismissed as a joke but can actually be a great career for a hustling cam model willing to put in the time it takes to build your brand. Cam sites are numerous, with each having its own positives and negatives for the cam models, but with a little research, you can find the right site for you and the type of shows you intend to put on.
Read the information provided by your chosen site, get comfortable with how you are paid, perfect your shows, and within no time you should be bringing in the money!