​Today's article covers everything you need to know about Snapchat and taking over Snapchat! This is a major money-making opportunity and something that you need to know about. Here's what you need to know about Snapchat takeovers and how you can profit today through this strategy.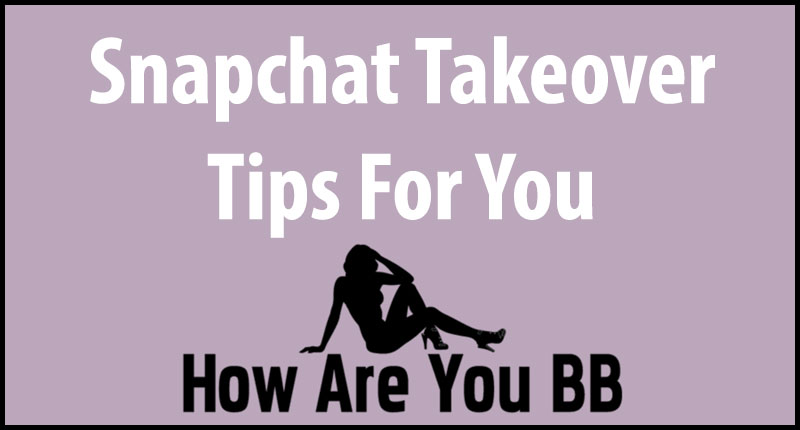 SnapChat Takeover Guide
​Over the past year or so, Snapchat has gained a lot of popularity. Although it's technically not adult friendly, it's becoming one of the biggest social media platforms in​ the adult industry. Many cam models and porn stars are jumping on it as a means to make money through the app. Besides just being able to have a private Snapchat account that you sell access too, it's also a great marketing tool. You can have a public Snapchat that's free to follow. There you can promote your cam shows, website, other social media links, and anything else you have going on.
Model Promo Accounts
Aside from just using your own public Snapchat account to promote yourself, Snapchat takeovers are a big thing right now. There are literally thousands of promotional companies and individuals who run cam model promo Snapchat accounts. Many of these accounts have a large following.
A good majority of these people had a Twitter promo account first and then created a Snapchat to coincide with it. What they do is grant models access to their Snapchat account and let you 'takeover' the account for a certain amount of time. Many promo accounts will give you access for an entire day!
Remember The Rules!
Many Snapchat promo accounts will have a no-nudity rule. They do this in order to protect their account since nudity actually isn't allowed on Snapchat. Since they have so many followers, they don't want to risk getting their account banned and having to start all over again.
But just because you can't show nudity, that doesn't mean you can't tease and really get guys all worked up so that they want to buy your content so they can see you naked! It's sometimes even best not to show too much nudity on the accounts that allow it. That way the followers are more inclined to look you up elsewhere since you're only teasing on the promo Snapchat account.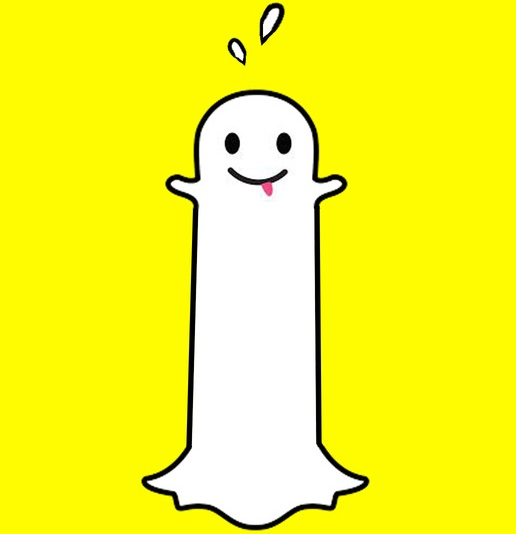 FAQs Work Amazing
Besides posting pictures and little Snapchat videos with all of your camming, website, and social media links, you can also play games and do a FAQ session. When you first log on to the account, make sure you introduce yourself and let people know that you're open to answering questions.
Soon you'll notice the Snapchat inbox filling up with all kinds of guys wanting to know more about you. Answer the questions that you're comfortable with and just have fun with it. If you have specific rules, make sure you make those known right away as well.
Some models don't allow dick pics. Some don't want guys to screenshot anything. Be clear about your rules so you don't have to block too many people on someone else's account.
Games Work
Games are a really fun way to get the viewers involved and to make some extra money. In your ManyVids store, you can add game items when you're doing takeovers. Some good ideas are balloon pops that have different prizes in them, spin the prize wheel, and rolling the dice to win different prizes. A lot of models will also put their private Snapchat on sale while they're doing a takeover. You could also set up a special promo code on ManyVids to give out to anyone who watches your takeover.
Conclusion
Takeovers can definitely be a lot of fun and earn you some extra cash. I suggest finding out approximately how many followers the account has before you agree to do a takeover though. This way you can judge if it's gonna be worth your time.
Also, you aren't obligated to stick around all day just because you agreed to do a takeover. If there's hardly any interaction or if you aren't selling anything, it's best not to waste your time. When that happens, just post some snaps with your links and move on.
If it's slow, you can also jump on cam while you're doing the takeover. Then when you have some free time on cam, make a post or two on Snapchat and let people know that they can come watch you live.
Other Articles You Might Like
Here's a rundown of some other articles that you might enjoy…
Why Social Media Is Important For Webcam Models