So many models are using the infamous Chaturbate.com site to stream their live shows. That's why I felt it was imperative for me to cover the ins and outs of it today. This review will cover all things Chaturbate and it's a must-read for both models and consumers.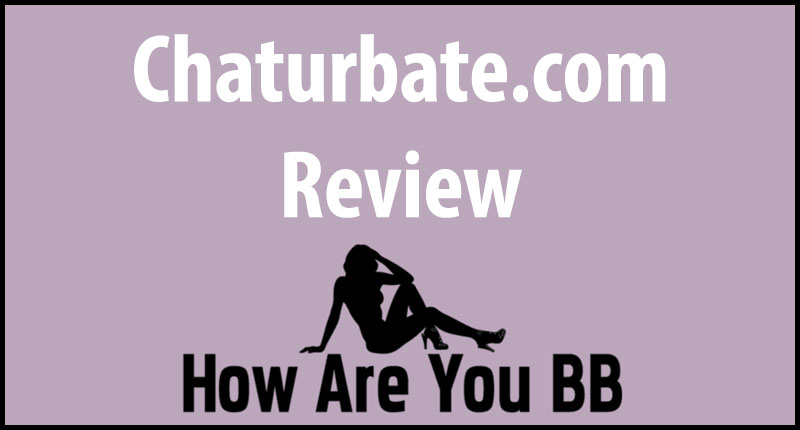 Chaturbate Review – Full Rundown
Chaturbate is a live cam site, similar to Myfreecams. Below I rate them in several different categories, giving them a score in each category out of 10.
Out of 60 possible points, I gave them an almost perfect 59/60, with an average score of 9.83. They only lost one point in the profits and traffic section because it can be difficult to make a lot of money when you first start out since there are so many other performers.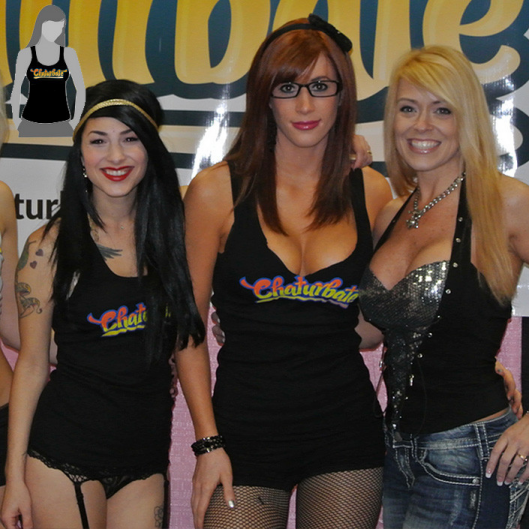 Features 10/10:
Chaturbate offers a lot of features to its performers. One of the unique features that they offer is apps and bots. You can create your own, or choose from the hundreds that they already offer.
They basically allow you to customize your chat room experience and make things easier for both you and your fans. All of the existing bots and apps are fully customizable, so you can make any edits to them that you want.
There are different kinds of chats on Chaturbate. The main one is a free chat. In free chat, most models will set a goal and say what they'll do when that goal is reached (remove an article of clothing, blow job show, cum show, oil show, shower show, etc.).
Anyone in your chat room can view these shows and choose to tip you at any time. You can also offer private shows. You choose your own per minute rate for these.
These are basically one-on-one shows between you and a paying fan. Private shows can be spied on, and you also set your own per minute rate for those spying.
If a member is spying on one of your private shows, they will only be able to watch, not chat or hear sound.
You can upload photosets and videos to sell on your profile. You can even start your own fan club on Chaturbate! You set your own price that fans have to pay in order to join.
While they're a member, they will have unlimited access to all of your photos and videos that you uploaded to the site. You can also easily add the link to your Amazon wishlist on your profile page.
Chaturbate allows you to sell items on their site, but you can only accept payment through them for these items.
If you're caught accepting any other form of payment, you'll be banned. The only sites you cannot link to or mention on Chaturbate are other sites with live broadcast capabilities. This includes Skype as well. Don't give out your Skype ID.
If you find that your content from Chaturbate is being used on another site, you can request a DMCA takedown. If you contact the support team on Chaturbate and let them know the site you found your content on, they will help you get it removed.
Profits & Traffic 9/10:
Chaturbate is one of the most popular live cam sites out there. They are currently ranked in the top 350 sites globally for traffic.
The earning potential is endless once you build up a decent following. Chaturbate allows anyone to cam on their site. Couples (whether straight or gay) and female models generally earn the most amount of money, but the top solo male models earn a decent amount too.
Since there are so many performers on Chaturbate, it may take a while for you to get noticed. But don't give up. Try to be as unique and personable as possible.
Ease Of Using & Navigating The Site 10/10:
Visiting Chaturbate for the first time as a registered member, I found the site fairly easy to navigate. It was easy to find where to go to start broadcasting, and editing my profile was simple as well.
I didn't actually broadcast myself, but from just viewing the page, I could see that everything is organized and easy to figure out.
The way the chat rooms are set up is similar to other token-based sites, so it won't take you long at all to figure out if you have any previous experience on other cam sites.
Payments & Cashouts 10/10:
On Chaturbate, you earn $0.05 per token you're tipped. Payment periods run from the 1st of the month until the 15th and from the 16th to the end of the month.
You will need to go to your Token Stats page and transfer your tokens into cash in order to cash out.
Tokens transferred on the 1st-15th will be sent out by the 22nd and tokens transferred on the 16th-31st will be sent out by the 7th.
They currently offer five different payment methods. You can choose from check by mail, direct deposit (US only), wire transfer, Payoneer, or Paxum.
They also have a newer daily payouts feature available to US residents. Daily payouts are processed Monday-Friday at 1:00 AM MST.
In order to be eligible for daily payouts, you must have already received two payments from Chaturbate.
Daily payouts have a minimum of $20, check by mail and Payoneer have a minimum of $50, Paxum has a minimum of $100, check my FedEx has a minimum of $200, and wire transfers have a minimum of $1,000.
Daily payouts have a $3.95 processing fee, wire transfers have a $25 processing fee in the US and $45 internationally, checks sent by FedEx have a $40 processing fee in the US and $80 internationally, Paxum's processing fee is $0.50, and Payoneer's is $1. There is no processing fee for checks by mail or direct deposit.
Privacy Protection & Geo-Blocking 10/10:
Privacy protection and regional blocking are top-notch on Chaturbate. You never have to worry about any of your personal information getting leaked by the company.
As far as regional blocking goes, you can block by state and/or country. You can also choose whether to list your cam on the homepage or not, require a password to view your cam, and even not allow specific genders from viewing your cam (men, women, transsexuals, or couples).
If you decide to require a password to view your cam, be aware that the people you give the password to could potentially share it with others.
Customer Service & Support 10/10:
Chaturbate has an extensive support page with all of the information you need to know to get started.
I've personally never cammed on Chaturbate before, but I was easily able to find all of the information for this article on their support/FAQ page.
If you can't find an answer to your question or issue on the FAQ page, you can also use their contact form to get in touch with a staff member for assistance.
Wrapping Things Up
Chaturbate is a great site to cam on! They offer their performers lots of features to help you succeed and make the most amount of money possible. They get a ton of traffic every single day, which gives you the potential to earn a lot of money!
Related Articles: