This is a very serious topic. Perhaps one of the most important topics of all. It's all about your profile. As a cam model, your profile is so damn important. It's the way that hundreds of thousands of cam site users can find out more about you. That said, you need to know what you must include. This article explains just that!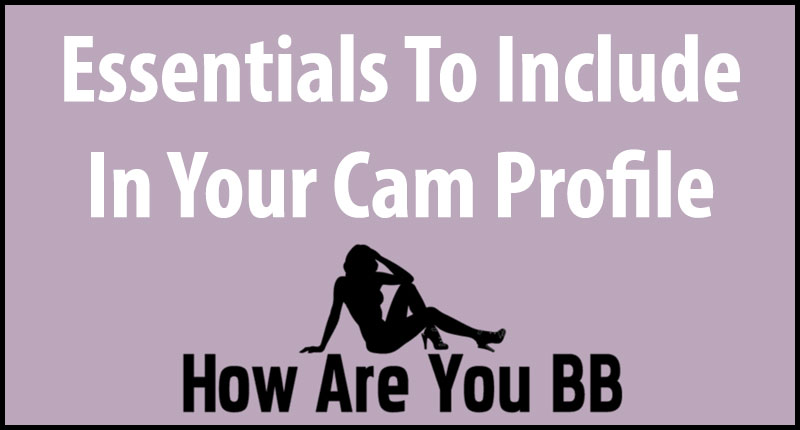 What To Include In Your Webcam Profile
After you get approved on a camming site, but before you actually start to cam, it's important to set up your camming profile. Your camming profile should be informative to your fans and reflect your personality.
If someone comes into your room for the first time and wants to know what you're all about, they're gonna check out your profile. It's important to not only make it look pretty but make sure it describes the kind of model you are and the kinds of shows people can expect to see from you.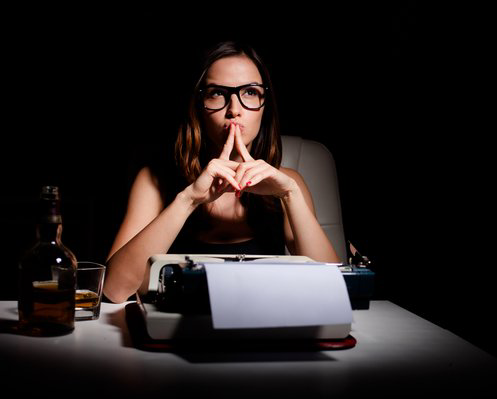 Different Site Options For Different Platforms
Some sites, like Myfreecams, let you fully customize your profile page. Other sites, such as Streamate, only let you put in text descriptions. If you're camming on a site that only lets you put in a small amount of text on your profile, there are some very important things you should include.
Definitely be sure to describe your show a little bit. Let your fans know what you do in private compared to exclusive. Maybe mention some of your favorite things to do on cam, or things that you specialize in.
If there are things that you aren't comfortable doing that you think you'll get asked to do often (anal, phone, squirting, etc.), you can include that as well so you don't get asked over and over again. If you still have extra space to type, maybe include your room rules or a small description of your personality.
Customize Your Profile
If you choose to cam on a site that lets you fully customize your profile, you can have a lot more fun! You can switch up the colors, make your own graphics and layout, use a premade layout, or even commission someone to make an eye-popping layout specifically for you.
Some models will pick a theme and revolve their profile around that (Hello Kitty, Pokemon, superheroes, etc.). Ultimately it's up to you how to design your profile. Since you have unlimited space to add whatever you want, there are some general things that most models include.
Link To Social Media
Be sure to include the links to your social media accounts, such as Twitter, Instagram, your blog, etc. Not only will that get you more followers on your different accounts, but it also gives your fans a way to stay in touch with you when you're not on cam.
If you have a website, you should include that link as well. You can even tell your fans that they can tip you a certain amount for a membership to your website and then you can manually add them. If the site you're on has an offline tip option, definitely include that link on your profile page as well.
That way your fans can show their appreciation to you or purchase stuff even when you can't be online. The same goes for your wishlist link. Include that to give your fans another way to spoil their favorite cam model. 🙂
Add Video Media
If you have premade videos, you should list those on your camming profile. You can either use a screenshot from the video, a GIF, or even just a text description so your fans know what to expect in the video.
Be sure to include the price as well. If you have a group of similar videos, maybe make a discounted rate if they get all of them. You can also do this for your photosets and tangible goods.
If you sell items, include them on your profile with a description and any other important information such as what countries you ship to.
Add Rules To Your Cam Show
Since you have more space on this kind of profile, you can go into more details about the rules of your cam room, description of your shows, and general tidbits about yourself.
If you get asked a lot of the same questions over and over again, you could even add a FAQ section (similar to how I added camming FAQs here). If you're on a site where the majority of your time is spent in public chat, it's a good idea to have a tip menu.
Price Of Things
Include how much someone would have to tip in order for you to do something (boob flash, show feet, play with dildo, change the song, etc.). To make your most loyal fans feel appreciated, consider adding a list of your top tippers.
If you're having a raffle, including all of the information that your fans need to know for that. And if you play any games in your cam room, list those details as well. Just be creative and list anything you think your fans might need to know!
Conclusion
Well, that wraps up everything that you need to know about your cam profile and how you should think about it, and what to add. That about sums things up. If you have any questions please reach out to me via my contact form and I'll gladly help out.
Other Cam Tip Articles That You Might Like
Here are a few other cam articles that you might enjoy. Check them out and reach out if you need any other information.