As cam girls, we all know how important it is to predict our content. It's disheartening how so many people try and take advantage of our content. They believe that it's okay to upload and share our shows and that couldn't be further from the truth. Do you know who's responsible for this? For the most part, it's those tube sites out there!
Tubes you say? Yes, the free tube sites are 100% responsible for this.
I've done quite a bit of homework and my experience over the years has made it quite easy for me to sniff our tubes that you need to watch out for. That's exactly what I'm sharing with you today. While you likely cannot eliminate pirated content entirely, you can try and fight it by focusing on things and taking an 80/20 rule approach.
Some tubes are known for being what I refer to as "pirate punks" and I'm officially calling them out here today. Here's who you need to worry most about when it comes to stolen cam show content.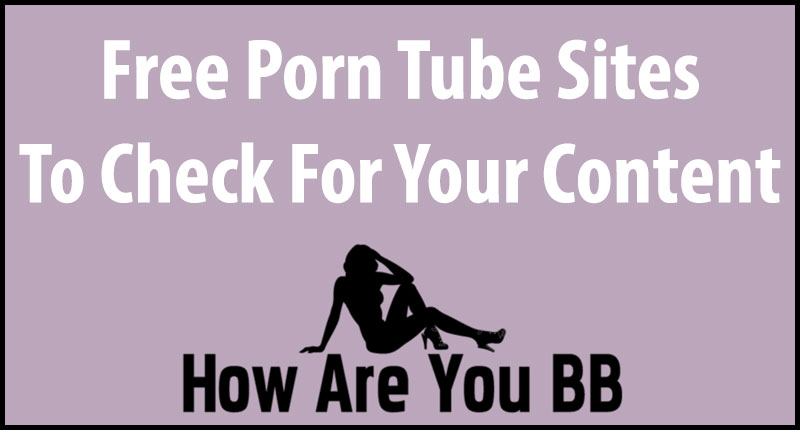 Tube Sites To Check For Your Stolen Content
Again, this is not the full list, but just those that I would focus my efforts on removing the content. I came up with this list based on a couple of things.
The first was popularity, the second was traffic, the third was stolen content and the fourth was the ability to profit from the site.
But before I get into that let me explain why people steal your content. This is really simple, they're looking to earn a profit via serving ads. The more content they have on their site, the more likely users are to surf the website.
So, they're sacrificing you and your earnings for their own. Now that we know what and why they are doing this, here's what you need to be on the lookout for.
Pornhub
What should you worry about with Pornhub? Well, to be quite honest, Pornhub.com has been known for allowing pirated content to exist on their site for years.
They recently got in big trouble with Visa and Mastercard for allowing content that might be deemed as illegal. That said, you're going to want to keep a close eye on this company and the content that they publish.
Spankbang
The Spankbang.com website is full of illegal content. I'm talking thousands of videos. You will want to check this tube site daily if you can.
This will definitely be a site you want to keep your eye on. Trust me, they can let things slip through the cracks at times.
XVideos
This is probably the biggest porn tube site on the web. It's literally ranked #5 or something like that in terms of traffic overall on the Internet.
That might not mean much to you, but trust me, they are massive. Now, being massive might mean you can get in front of a lot of consumers, but pirates and uploaders looking to profit on your content is all over the place here. Keep a close eye on things.
Beeg
The person that runs Beeg.com doesn't typically post cam girl content, but at times it does show up here. Knowing that they've broken the rules from time to time gives me enough reason to want to check them out for my content. You should do the same as well.
PornTrex
Okay, so nothing good comes out of having your content on Porntrex. In fact, once it's on the site, it can be a real bitch to get anything down.
They are pirates through and through. You will have a hell of a time removing content because of the location. Nevertheless, you should know about it and be on the lookout for things.
Motherless
The Motherless tube site has been called out by many companies for hosting pirated content. Keep a close eye on this site and if you find any content of yours you can report it to them as well as Google.
How To Check For Your Content
So, there are a few ways to check for your content on these sites. You can start by going to each site and typing your name into the search bars of the site. Any content that exists that deliberately displays you and your content will pop up right away.
Another way you can check is using search engines by doing the following search:
"site:domain.com your name"
For example, searching pornhub for Viking Barbie, a famous Instagram model, will look like this. It's a rinse and repeat approach per site to find the content that's yours.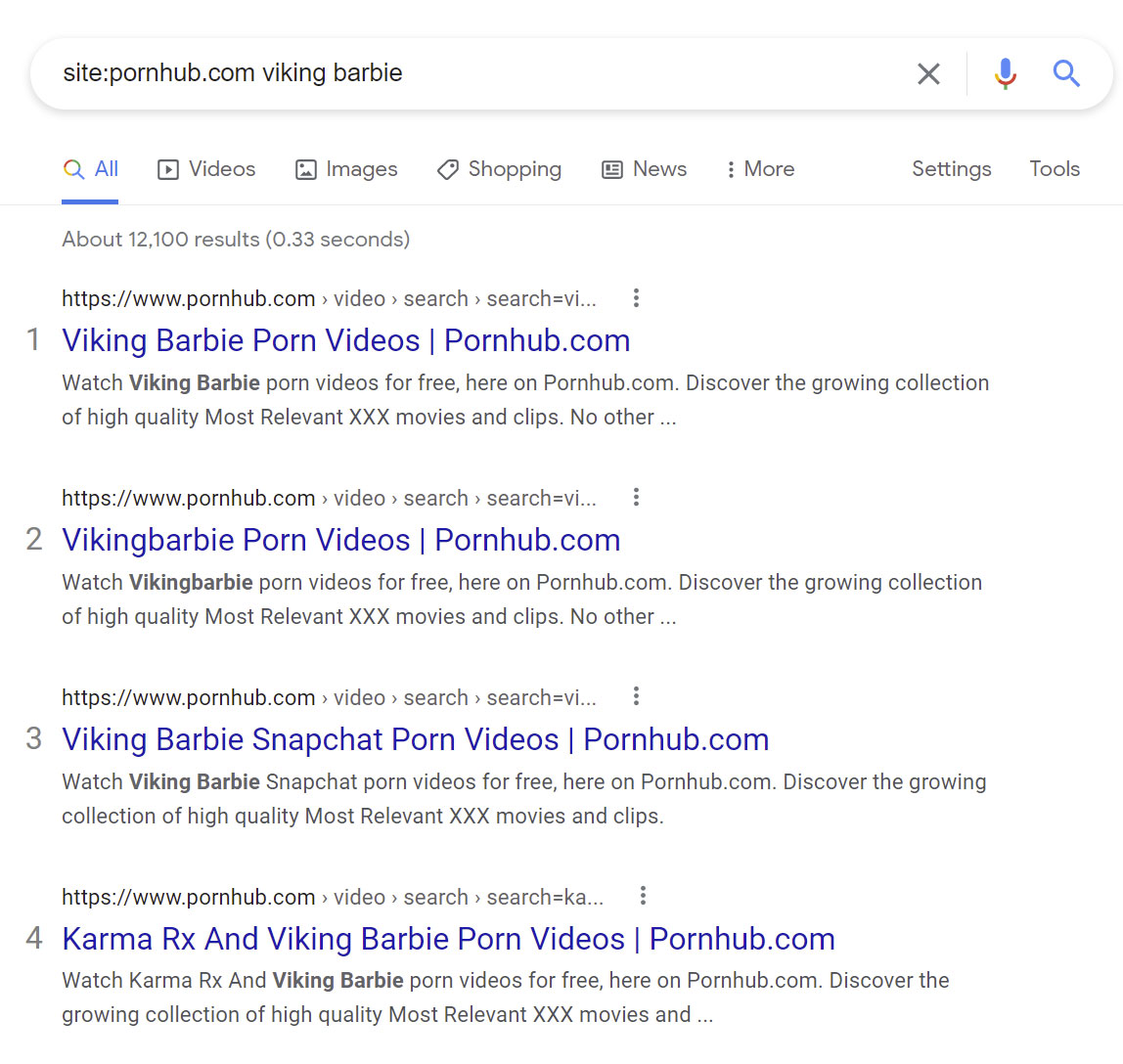 Conclusion: Keep An Eye On Tube Sites
If you value your content and the way you earn a living, then you should take this seriously. I've sent DMCAs to all the tube sites listed above, and most of the time that's all that is needed. Good luck and don't hesitate to reach out for more info. If you come across a tube site I missed, please send me the name to look into it!