Camsoda.com is one of the most popular camming platforms on the planet. I've been using it for years and have recently decided to update my review of the platform. That said, if you're a cam girl, then you will want to read this for sure. Find out everything about Cam Soda and why many models choose this as the platform to make tons of cash chatting live.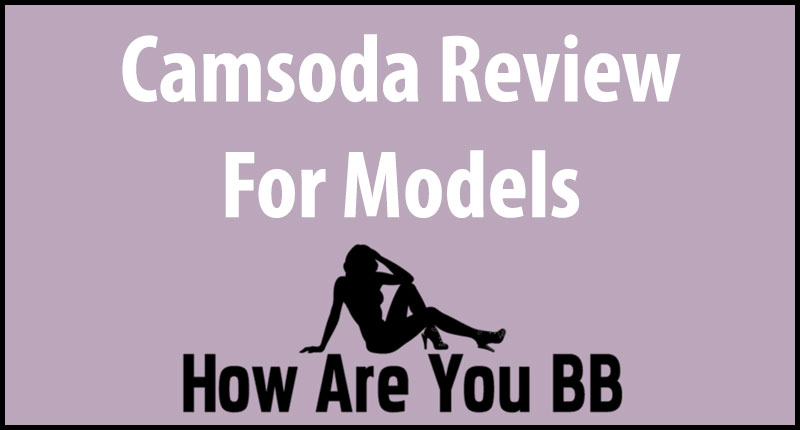 Camsoda Review
CamSoda is a newer, but popular live cam site. Below I rate them in several different categories, giving them a score in each category out of 10. Out of 60 possible points, I gave them 56/60, with an average score of 9.33. They excelled in every category, really only losing a few points for being so new and still having things to work on.
Features 8/10
CamSoda is still new, so there is room for improvement. But with that said, they still have some great features in place to help models earn money. Of course, the main point of the site is live cam shows. They make it easy for you to get started broadcasting yourself.
All you need is a decent laptop or desktop computer, a fast internet connection (preferably wired in), and a webcam. You will also need a valid photo ID and a clear picture of yourself holding your ID next to your face. This is used as a verification process when you first create your account and is needed for account approval.
CamSoda is a token-based cam site. This means the currency used on the site is tokens. You are paid $0.05 for every token you're given by fans. This makes 20 tokens equivalent to $1.00. Like Myfreecams, most models collect tokens by having countdowns until they do certain things (remove bra, remove panties, oil show, cum show, etc.).
You can also do private shows. The default rate for private shows is set at 30 tokens per minute, which comes out to $1.50/minute. But you can change your rate to whatever you're most comfortable with. When you're in a private show, members can spy on the show. They won't be able to chat, just watch. The default rate for spy shows is 12 tokens per minute or $0.60/minute.
Besides doing live cam shows, there are other ways you can earn money on CamSoda… even when you're not online! You can sell premade photosets and videos on your profile. You set all of your own prices. If you use ChatStar, which is an adult phone service, you can list your ChatStar link on your profile as well. CamSoda also lets models link to their Amazon wishlist right from their profile. Fans are able to go to your wishlist and spoil you that way.
CamSoda wants you to be healthy, which is why they created a Wellness Program. Models are eligible for the Wellness Program after they've been on the site for 6 months or more. Models who gross $3,500 – $6,999 on a monthly basis and provide proof of health insurance will receive a $65 monthly bonus. Models who gross over $7,000 on a monthly basis and provide proof of health insurance will receive a $125 monthly bonus.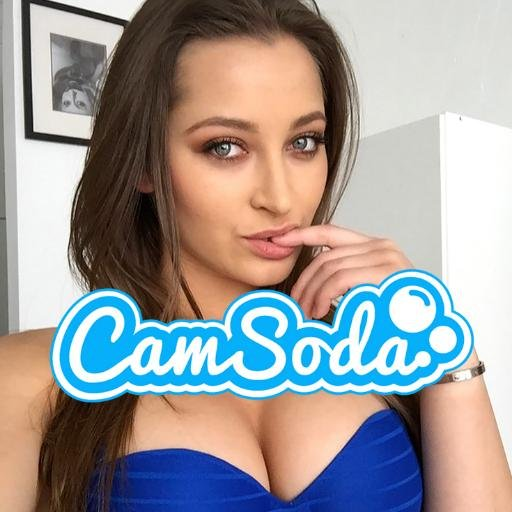 Profits & Traffic 8/10
As more and more models have begun to make the switch to CamSoda, Cam Girls on their site have reported their traffic has greatly increased. Some big-name porn stars have been featured on the site recently, which is great for getting more people to sign-up. Brandi Love, Dakota Skye, Tory Lane, and more have really helped launch the site and grow their traffic.
CamSoda is also on top of its social media game. They have a Twitter account with over 24K followers and growing! They frequently do shoutouts for models who cam on their site and will retweet you if you tag them in a tweet.
As I mentioned in the features section, there are other ways for you to make money on CamSoda besides just doing live cam shows. You can also sell your photosets and videos, list your Chatstar profile, and have your Amazon wishlist on your profile.
Ease Of Using & Navigating The Site 10/10
CamSoda is easy to use on both the model's end and the user's end. I've browsed the site, but I never actually cammed on it before. So to get a feel for the model's side of things, I signed up. The sign-up process was quick and easy.
You fill out some basic info, "sign" an electronic agreement, submit your photo ID and headshot holding your ID, and that's it! I was done within 5 minutes and told that account approval takes about 24 hours.
Once approved, I scoped out the Dashboard. It has everything you need to get your profile and cam show set up, and it's super easy to navigate and figure out.
The site is equally as easy to use for the guys browsing models on the site. They can easily access your room, chat with you, view your profile, etc.
Payments & Cashouts 10/10
CamSoda offers several different payout methods. The first way you can get paid is by a check in the mail. There is no fee associated with a check, and the minimum payout is $0. You can also choose to have funds directly deposited into your bank account through ACH/bank transfer.
There is also no fee and the minimum payout is $0. The third way to get paid is Paxum. For Paxum, there is also no fee and the minimum payout is $0. The final way to get paid is by wire transfer. This is for both international (non-US) and US models. There is no fee, but the minimum payout is $500. Payments go out every single week.
Types of Live Cams on Cam Soda
CamSoda offers a wide range of Live Cams as well as Streaming Life Cams on their site. Some of the most popular cam rooms seem to be their Milf Cams and Voyeur Cams.
Privacy Protection & Geo-Blocking 10/10
This is top notch when it comes to privacy protection and geo-blocking. You can rest assured that their site is secure and none of your personal information will get leaked. As far as regional blocking goes, you are able to block by state and/or country.
This is good for models who are trying to prevent people they know from finding out what they do and viewing their cam. If you have a specific state or country blocked, no one accessing CamSoda from that area will be able to view your cam or your profile.
Customer Service & Support 10/10
I personally haven't contacted support for anything, but I've heard from other cam models on the site that the support team is quick and knowledgable. If you have a question about something or you notice a bug on the site, they are quick to answer you and/or fix the problem.
Video Review of Cam Soda
Video Overview
Overall I feel like CamSoda is a good cam site. They are growing quickly and already have a lot of features to help models succeed. I wouldn't be surprised to see them develop into one of the top cam sites in the very near future!
Do you want to compare how Cam Soda compares to other webcam sites?
Want to see how Camsoda compares with other webcam sites. We review each of the major webcam sites. We do a full in-depth comprehensive feature review, as well as listing the payouts, Alexa rankings, Us Traffic %, and more information helping you make the decision if Camsoda is really the best cam site for you.