Today I've got a special treat for you. It's not every day that we get a cam model willing to share her experiences. Today we're covering a bunch of stuff about Sasha Meow. I'm talking really cool fun facts about her personally and she also shares some super crazy cam show stories with us. Check her out and the entire interview that we did with her.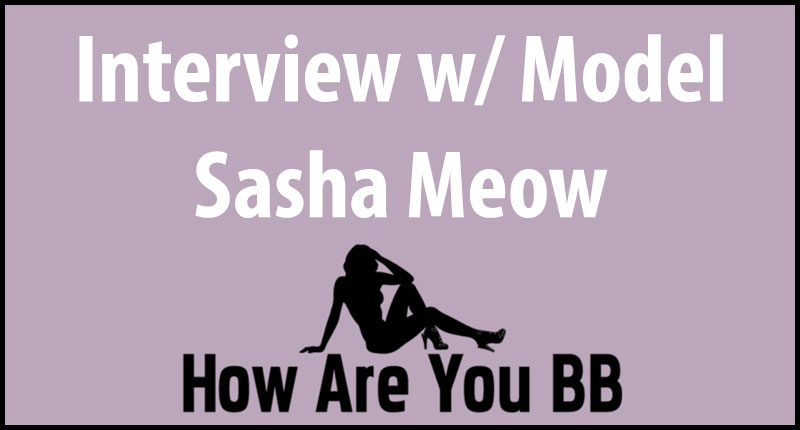 Sasha Meow Profile Facts
Here are all the facts about Sasha Meow that you've been dying to know. I know that Sasha has a lot of cam fans as well as models who look up to her for her success streaming online, including Skype sex shows. For those of you looking for more insider information about her and the personal facts, here's what you need to know. Keep in mind, some of these things are very personal and some people are not willing to share everything – rightfully so…
| | |
| --- | --- |
| Name: | Sasha Meow |
| Also Known As: | None |
| Gender: | Female |
| Hair Color: | Brunette |
| Age: | Ask Her |
| Birthplace: | Ask Her |
| Country of Origin: | Ask Her |
| Date of Birth: | Unknown |
| Height: | 5'4″ |
| Boob Size: | Perfect |
| Breast (Real or Fake?): | Natural Boobs |
| Sexual Preference: | Straight |
| Weight: | 110 lbs |
| Ethnicity: | Latin |
| Tattoos: | Yes, a few |
| Piercings: | Cam with her to see |
| Zodiac Sign: | Unknown |
| Other Facts: | Likes stripping, enjoys getting oral |
Model Interview – Getting To Know Sasha Meow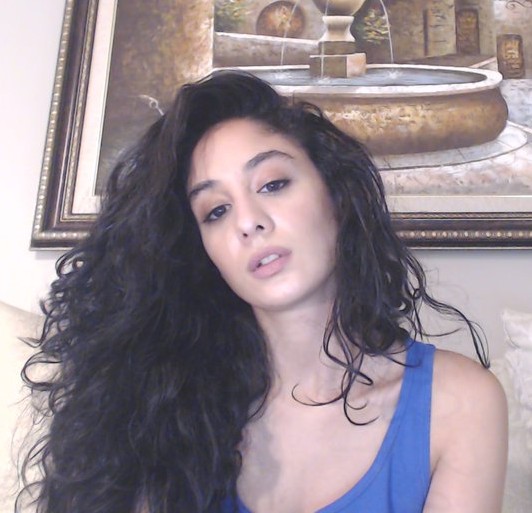 What do you normally do when you are on cam? How do you feel when you are working?
I normally just lay in bed, play music, twerk have fun. The guys make me feel great. It's someone telling you you're beautiful every 2 mins. It's great.
Are you able to easily tell new boyfriends/lovers about your work? If yes, how do they react??
It's 50/50 really. Some guys are cool, while others are pussies and can't handle it.
How has it changed you in terms of your attitudes to sex and in the bedroom when you are having sex???
I'm still the same. Nothing has changed. I'm always horny.
What are some of the craziest fantasies that guys come up with?
One guy paid me to 3-way call his girlfriend, while he was on the phone (jerking off), and tell her that her bf is cheating on her with me and I fucking like it. It was insane but pretty funny and fun.
What is your opinion on the male species after working in the industry??
They're fucking dogs and liars.
What is your ultimate fantasy?
Fucking two guys at once. But I want to do that for my 40th birthday.. somewhere in Europe.
What are the positives from the work and what would you recommend to anyone wanting to get into it???
It's good money! Fast and easy money!
Words of wisdom for cam models?
Don't listen to mean guys in chat rooms or Twitter. Don't take anything too personal. You're beautiful.
What is your proudest accomplishment from being a cam girl?
Being able to move to new york city and being able to afford it.
What is your favorite food?
Cuban food
What is something that rocks your world?
Comedy, improv, stand up, writing, dick.
I love my fans because…
They pay me and laugh at my jokes.
What is your biggest pet peeve?
Guys that don't wash their hands, cheap guys, girls who only post selfies on IG.
First thing I do when I wake up in the morning:
Drink coffee…
The last thing I do before falling asleep:
Smoke a joint and masturbate.
Wrapping Things Up
If you're liking these model interviews that I'm doing, please let me know because I'll keep doing them. One thing I regret not asking about is squirting on cam. Lots of people ask about this and I totally forgot. But next time I will! I know that many people love Sasha Meow and models love her honesty. So, if you're seeing something that you love, then please let me know!