If you're new to the world of camming, Myfreecams might not be the best site for you to start out on. This isn't saying that it won't work for some new models, but overall it makes more sense to get the hang of camming on another site before moving to MFC.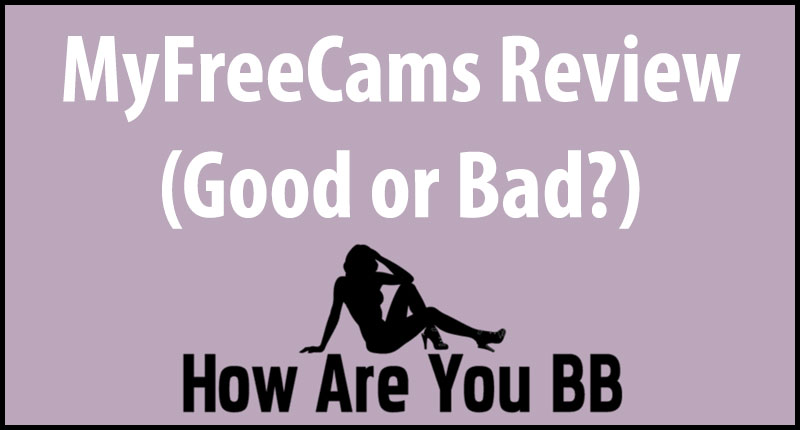 Is Myfreecams A Good Webcam Site For Beginners?
You're free to make your own decision, of course, but here are some of the reasons why I think MFC is a good choice for beginners:
When you first start on Myfreecams, you get a "new model" tag. This will increase your traffic when you first start. Unfortunately, the tag only lasts for the first 10 hours of streaming. If you don't get your "cam score" up to a decent level in those first 10 hours, you'll notice a drastic drop in your traffic the first time you log on without your new model tag.
At that point, it could take months of camming to get your score up to a level where you'll start noticing decent, consistent traffic in your room.
All About Your Cam Score
Your cam score on Myfreecams determines your placement on the site, and it is hard to maintain and keep at a high enough level to keep a good-sized group of members in your room. When determining your placement, MFC only takes into consideration your camscore, nothing else. Your score is based on the number of tokens you earn over a certain period. On many other camming sites, your ranking on the site is not based on how much money you earn.
Instead, it's based on the quality of your equipment and stream, the amount of time you spend on cam, and the number of good ratings you get. When you first start off camming, especially on a site like MFC where most shows happen in public chat, it's hard to build up a fan base… especially in your first 10 hours. For many new models, you're still trying to figure out how everything works on the site for at least the first few hours.
On MFC, models make much more money when they have other things to sell besides just their live cam shows: videos, pictures, customs, Snapchat, phone numbers, panties… just to mention a few. When you first start out, you're more than likely not going to have those things ready to sell. Again, especially not in the first 10 hours of camming, which is the crucial point to raise your camscore. As a new model, you also probably won't have a large, dedicated social media following yet either. It is definitely an advantage to already have fans who you know will support you when you first start off on a site like MFC.
Start With Streamate
It makes much more sense to start on a site like Streamate for at least the first few months of camming. Streamate does not rank you on the amount of money you earn. Instead, your rank is determined by the factors I mentioned before (quality of your equipment and stream, the amount of time you spend on cam, and the number of good ratings you get).
It doesn't matter if you hardly make any money your first few hours on cam, your rank will still increase the longer you spend streaming if you have HD equipment, and if you have a fast internet connection. This means you can take as long as you need to learn the ropes, get comfortable camming, build a following, and work on other items to sell (videos, pictures, etc.).
Consistency Is Key
Another thing about your score on Myfreecams is that you have to remain consistent if you want to keep it at a certain level or have it increase. Having just a couple of slow days, or even hours when you're new can lower your score and drastically drop your rank.
To keep things interesting and fun for fans, most models on MFC play games. But when you're a new model still trying to figure out how the site works, it can be tough to juggle everything at once. Between chatting, performing, entertaining, figuring out games, putting everything together correctly, and just being nervous, it's almost an impossible task to handle everything when you're just getting started.
No Second Chances Here
There are no do-overs on Myfreecams. Once you create your account, that is the account you're stuck with. So if you mess up in your first several hours of camming, you cannot delete it and create a new account to start fresh with the new model tag again. You may have to spend months of camming to increase your score to a level that earns you enough money to make this your full-time job.
Conclusion
I don't want this to seem like I'm bashing MFC, because that is not the case at all! Myfreecams is one of the top cam sites out there. They have many great features and host some of the top-grossing cam models. They just might not be right for a new model to jump into until she learns the ropes elsewhere.