The ModelCentro.com platform and now the recently started Fan Centro platform are changing the way that many independent models operate today. Running a camming business as a single girl is hard. We need all the tools that we can get and that includes any and everything. Having spent a ton of time using Model Centro, I thought it was only right for me to cover everything I know from a model's perspective just for you. Check out what I know about this platform…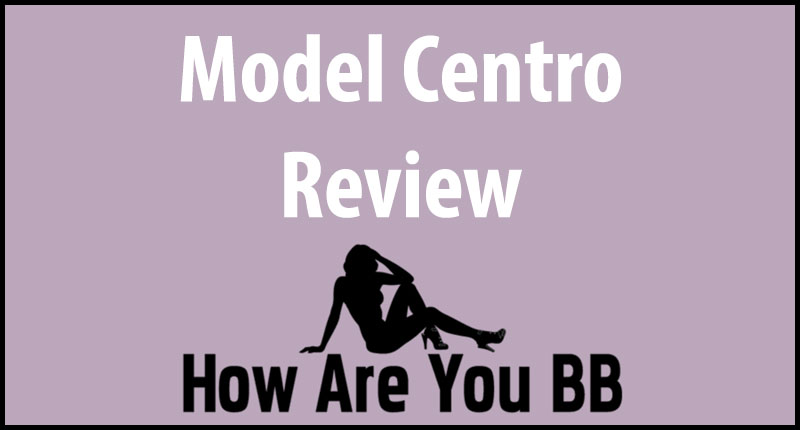 My Thoughts On ModelCentro – A Comprehensive Review
​​ModelCentro is a platform that allows you to easily run your own membership-based website with no start-up fees. They make everything very easy, so no previous experience is necessary. Below I rate them in several different categories, giving them a score in each category out of 10. Out of 60 possible points, I gave them ​a perfect 60/60!
How Much Experience (Time) Do You Have Using The Site?
I've been using ModelCentro for many years as of now.
Features ​10​/10
There are so many great features available to you with ModelCentro. They currently have four premade layouts for you to choose from for your website, each with several different color schemes. Every aspect of your site can be edited with images and text of your choosing. This allows every model using ModelCentro to have a unique-looking website.
They make uploading all of your content incredibly easy with their simple-to-use uploaders. Videos and photosets can be added to your website from your computer or phone with just a few clicks. Once uploaded, you can edit the order of your photos, choose a cover image and screenshots for your videos, add title, description, tags, and several other details.
You can choose to show your update only to paying members or have it free to everyone as a teaser. You also choose whether or not you want to allow your content to be downloaded by your members. If you have live shows that you've done in the past saved on your computer/phone, you can also upload those to be added to your Recorded Live Shows page.
Speaking of live shows, ModelCentro allows you to stream live shows via their own browser app or an external encoder. You can choose to do a public show that anyone can view, a members-only show that can only be viewed by ​all ​members of your website, or a private show for select member(s).​ ​During the show, members can chat with you and send you tips. Once your​ show is complete, the whole thing is automatically saved to your Uploads page. From there you can download it for editing, publish it as is to your website, or delete it.
ModelCentro is the only website that is integrated with Streamate. If you are camming on Streamate, you can greatly increase your profits by connecting your ModelCentro website to your Streamate account. When you connect your accounts, a banner will be automatically generated on your Streamate profile. When your fans click that banner, they'll be able to sign-up for your ModelCento website. Streamate and ModelCentro both keep a portion of your earnings when you get sign-ups this way. Your fans' membership will automatically renew each month until they cancel.​​ Your earnings will show on your Streamate earnings page, not your ModelCentro earnings page and you will be paid through Streamate.
There are so many more great features you get with ModelCentro. When signing up, they give you a free .xxx domain for the first year.​ They have a built-in affiliate program that you can enable to have affiliates promote your site. You're able to choose all of your own program details and percentages. You can integrate your Amazon wishlist into your website, your SkyPrivate account for Skype shows, your VerifiedCall account, and all of your social media accounts. You can also easily connect your Google Analytics and Webmaster Tools accounts. You're able to share your personal stories, updates, etc. via your own blog. You can also let your fans know what you have planned for the future from your calendar.
​Besides all of the features they already offer, ModelCentro is constantly working on new features that have been requested by the models. There is a lot planned for the near future including a shop where you'll be able to sell tangible goods and custom content and a fully functional iPhone/Android app.​
Profits​ & ​Traffic ​10/10
​The profits you can make from ModelCentro are endless! There are no start-up fees, only a percentage taken from each sign-up/renewal. From direct traffic, there is a 10% payment processing fee taken out and then 25% taken from the remaining amount. So essentially you keep 65% from all sign-ups through direct traffic. If the member is referred from one of your affiliates, there is an affiliate share taken out based on your affiliate program details.
​A lot of your traffic will come from you advertising your own website via your social media accounts or camming profiles. If you enable your affiliate program, you'll also get traffic and sign-ups from them. ModelCentro gives frequent shout-outs from their models.xxx Twitter account. Aside from that, you can enable models.xxx promotion, which will automatically promote your new content on their models.xxx blog.
Ease Of Use & ​Navigating The Site 10/10
​The ModelCentro dashboard is incredibly easy to use. Everything is laid out in a way that makes it easy to find. All of the different sections have great descriptions that let you know what each feature does and how to use it. If for whatever reason you're having trouble finding something, they have a built-in guide that can help you.​
Payments​ & ​Cashouts 10/10
​ModelCentro holds you responsible for any chargebacks, so your earnings are on a 2-week hold. As soon as your funds are cleared and the payout minimum for the specific payment method is met, payouts are made every Tuesday except on major holidays.
For different payout methods, there is a minimum that must be met before payout. That minimum is $100 for checks and Payoneer, $50 for Paxum, and $500 for a wire transfer. When logging in to your Dashboard, your all-time revenue, the amount on hold, and the next payout information are all displayed for you.​​ You can also view your Transactions List ​for a more in-depth analysis.
Privacy Protection & Geo-Blocking ​10/10
Your privacy is incredibly important to ModelCentro. They'll never reveal any of your personal information. As far as geo-blocking goes, ​you're able to block by country, city, state, and IP address.
Customer Service​ & Support 10/10
​ModelCentro's customer service is top-notch! When you first sign up, you're assigned a dedicated account manager. If you're ever experiencing any problems, need to report a bug or glitch, have a question, or need something updated on your site that you can't do yourself, you can email your account manager and/or support. They are very quick to reply and the issue will be solved in a timely manner. If it's something that is going to take some time to fix, they keep you updated throughout the entire process.​
Final Overview & Conclusion
​Overall, ModelCentro excels in every aspect of what they offer! They are one of the leading CMS platforms in the industry. And even though they haven't been around for a very long time, they know what they're doing and they do it well. If you're a model looking to start your own membership-based website, they are the best option to go with, in my opinion. Not only is the payout one of the highest in the industry, but the platform is incredibly easy to use and provides you with a lot of freedom.​