Webcam forums are filled with people. Like TONS of people and that makes it really hard to control all things, all the time. If you're unsure as to how to conduct yourself, then this article will certainly help you understand more about the topic. One thing I cannot stand is consumers and models with poor forum etiquette. This article explains everything you need to know about conducting yourself properly on forums.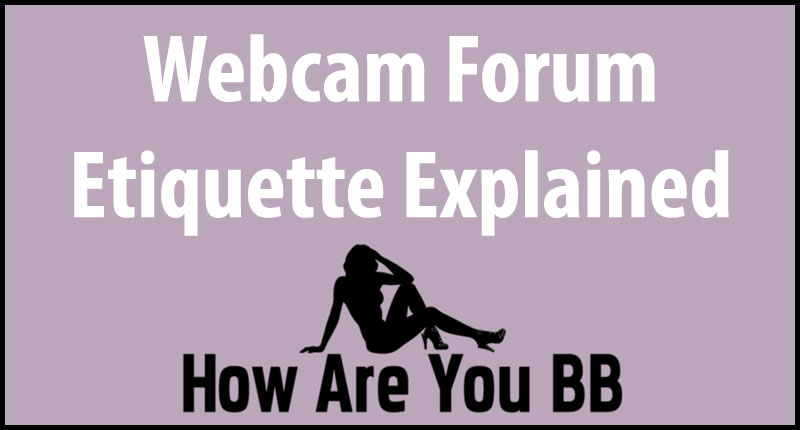 Cam Model Forum Etiquette
There are tons of forums out there, maybe you have experience with most of them, but then again maybe you don't. Hey, I'm not one to judge. At least until you start to wile out like you're the mean girl in a 1980's movie. (Trust me, girl, that is never okay and people WILL be laughing at you if you're actin' a fool on forums for everyone to see.)
On a serious note, if you haven't ever checked out forums, there are some that can be really helpful. Just a quick google search and you will be able to open up a world that you never knew existed. An entire community of other sex workers that support each other and become lifelong friends. There are forums out there that let you interact with your fans and create new fans with a really immersive community-type feel, and industry forums where you can network with hundreds of industry moguls.
That being said, there are definitely things that you need to take into consideration when you're deciding to sign up and become an active member.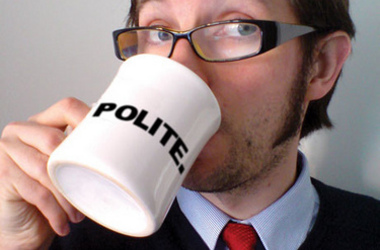 Things To Consider Before Starting Threads
Before starting a new thread to start a topic or ask a question, make sure that the answer isn't already out there in another thread.
I have seen newbies on forums torn apart because they didn't take the time to look around and read the previous threads, or do any research on their own. I hate to say it, but most of the time it's a thread started about the simplest question, where the answer has been talked about a million times already.
Here's the deal…
All of us take the time to get on these forums and give advice, offer support, share our tricks and tips with people (newbies to the cam game included) so it's almost like a slap in the face when someone comes on the forum that no one has ever heard of and doesn't take the time to put a little work into figuring out some things about breaking into the cam industry on their own.
Don't take it personally. You need to understand that it seems as though every other week there is a wave of new cam girls that come barreling in thinking that it's all rainbows, sunshine, and butterflies shooting out of our asses, over here. They think they're going to make $3000 their first week out, and all it takes is an ass smack or a titty shake.
Pro Tip: Just because you're pretty and cute and all the boys in your high school wanted to bang you, doesn't mean that you're going to succeed as a cam model.
So for someone to walk in and expect us to give them the secrets to success like it's a spirit stick from Bring It On (the original, obviously) is insulting. If we all did it the hard way, so can you. Especially since you might not last more than 2 months once you realize it really isn't all that easy. At the end of the day, every model is our competition, and the fact that we all decide to get on and share trade secrets should be respected, not taken for granted.
Use your time wisely, read the forum, and comment in other threads for a few months before starting your own. Become a part of the community and you're going to have a much better result.
Always make sure to read the TOS for the forum.
This sounds like an easy one to remember, and maybe it is and people just decide to break the rules, but either way please do yourself a favor and make sure that you know what is and isn't allowed to be talked about before you start rambling off at the fingertips.
Understand what type of forum you are on.
If you're on a forum where there's a group of sex workers that all talk and support each other, make sure you aren't posting threads and trying to spam for promotion or with referral links to your affiliate sites/items. That's rude and disrespects the safe space that they have created and culminated for so long.
Interact With Fans
If you're on a forum where the key point is to interact with fans, then make sure that you are actually taking the time to talk one on one with them (Great example: FreeOnes) and utilizing the platform to recruit new fans and build some solid relationships. That's why the guys are on there, to be able to talk to their favorite porn stars/adult models, not to just read post after post about what's new on your website that they should join.
If you're on an Industry forum make sure that you are keeping it professional. Everyone enjoys a good laugh, but if you start spouting off without regret, you will create a bad name for yourself very quickly, word will spread and people will not want to work with you. You never know when you're going to need connections so networking is a really important piece to building any career. Don't burn bridges unnecessarily.
Treat everyone with R-E-S-P-E-C-T
I feel like this one should definitely go without saying, but *sigh* some people these days just don't know how to do this. I've said this before and gotten the "Well, you have to give respect to get it" line. Everybody deserves respect to start with until they give you a reason to take it away. So when someone is genuinely trying to help you, or pointing something out about a rule on the forum, don't respond with a snarky comeback.
Take all advice (yes even constructive criticism) and use it to improve. Whether it's by NOT using the advice given or by actually using it. It still will teach you what/what not to do… and we can always be improving our craft.
Conclusion: Chat On Forums Now That You Know The Rules
So go out there and start to network and become part of the forum world communities. If you need a list of the top webcam forums for webcam models, you can click here. There is a lot of fun that you can have and a lot that you can learn. Just don't be a giant twat waffle about it.