Okay, today I'm going to cover one of those sites that every cam girl needs to know about. ManyVids is a crazy popular site that just about every single cam girl who's made a lot of money has used over the years. Today, after reading this article, you should be able to assess whether or not adopting the platform into your revenue stream wheelhouse makes sense. As I said, I'm seasoned and know what works and what doesn't. Before reaching out to me with additional questions about Manyvids.com, please read the article in full. I tried to cover it all!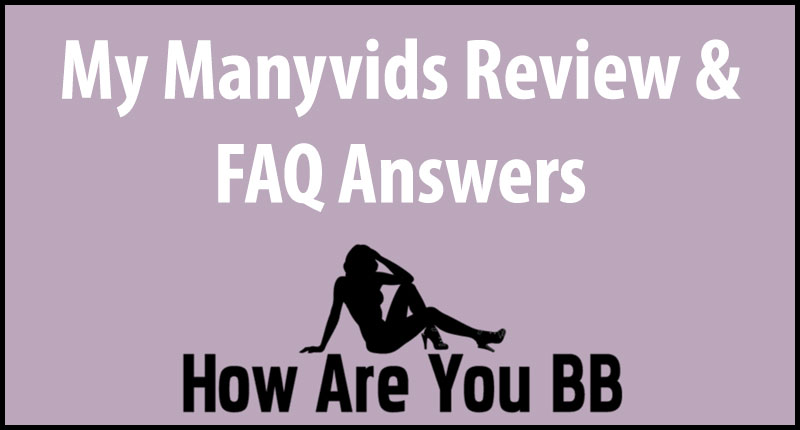 My ManyVids Review & Answers To Frequently Asked Questions
ManyVids is a website where you can sell your videos, pictures, tangible goods, and other adult products. Below I rate them in several different categories, giving them a score in each category out of 10. Out of 60 possible points, I gave them 59/60, with an average score of 9.83. They excelled in every category.
How Much Experience (Time) Do You Have Using The Site?
I've been on ManyVids for years, many, many years in fact.
Features – 10/10
ManyVids offers models so many great and useful features! The main one is of course selling your premade videos. Videos must be under 2 GB in size, which is larger than many sites allow.
This means you won't have to break your video into smaller sections or compromise quality. They also let you upload multiple videos at one time, and come back to edit and publish them at a later time.
You set all of your own prices for each video you upload, can upload your own preview and cover picture, put your video on sale whenever you want, and select up to 5 categories for each video. You can also sell memberships for 3 months, 6 months, or 12 months.
When someone purchases a membership, they get unlimited access to all of your videos that you included in your membership plan, plus all-new videos added during the duration of their membership.
Selling Custom Clips
You can also sell custom videos, Skype shows, your phone number, and texting through different apps from your profile page. All of these services are super easy to set up from your Services page. Once set up, they will automatically show up for purchase on the left-hand side of your profile.
You can also host your own contest through the Services page. Another service is called Fund Me. You can start a Fund Me campaign for anything you want: a trip, new equipment, anything! Like with the rest of the site, you keep 60% of everything you raise. You can also mention a "big donation" amount which, when tipped that amount or higher, you can offer your fan a special gift.
When you create your ManyVids account, you automatically have access to setting up your own storefront. This is a separate tab from your videos where you can sell anything you want! Models use their store to sell panties and other tangible goods, access to their Snapchat, photosets, gamer tags, video/photo bundles, autographed photos, used toys, and more. You can also use it to run raffles and have every purchase of a certain item count as an entry into your raffle.
ManyVids frequently hosts contests with large cash prizes. The last one they hosted had a cash prize to the top 3 girls of $3,333 each along with 3 runner-up prizes of $333 each. Not only are these contests great ways to earn extra cash, but they also get all girls who participate more exposure.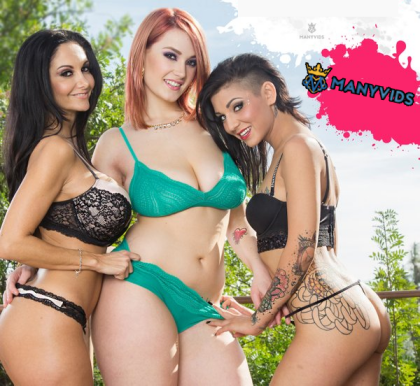 Profits & Traffic – 10/10
ManyVids currently has over 439,000 registered members. They are one of the fastest-growing adult clip sites in the industry right now. A really cool and unique feature that they offer their models is the ability to search out buyers yourself.
If you visit the Members page, you can view the daily top spenders on the site as well as filter all members by ethnicity, location, if they're a custom video buyer, store shopper, top reviewer, premium member, or Skype show buyer. You can use this to your advantage by searching out members who purchase items that you offer and get in contact with them.
Lots Of Profit To Be Made
I've found ManyVids to be one of the most profitable adult clip/store sites out there. Not only do I sell my premade videos daily, but I also sell memberships (which gives the buyer access to all of your videos that you chose to include in your membership plan) fairly often, custom videos several times a week, at least one Skype shows a week, and occasionally items from my store.
You keep 60% of all your gross revenue on the site. Although that isn't the highest percentage in the adult industry, the traffic more than makes up for it. They also handle all chargebacks themselves, so you don't have to worry about getting scammed.
Ease Of Using & Navigating The Site – 10/10
ManyVids is incredibly easy to use and navigate through. They do a great job making everything easy to find on both the models and buyer ends.
All of your important settings are organized on one page, making it easy to check your earnings and make any important changes you may need to make.
Payments & Cashouts – 10/10
ManyVids offers several different payout options. US checks are free to issue and the minimum payout is $100. They generally take 5-7 days to arrive. Payoneer is also free, but the minimum payout is only $50.
ACH bank transfer is only available in the United States. It is free to cash out and has a minimum payout of $150.
A wire transfer in the US or Canada costs $15 and has a minimum payout of $250. An international wire transfer costs $25 and also has a minimum payout of $250.
Privacy Protection & Geo-Blocking – 9/10
ManyVids offers easy to implement regional blocking. The only reason I gave them a 9 in this category instead of a perfect score is that they limit the number of regions and countries you can block.
They allow you to block up to 3 regions (states or provinces) and up to 3 countries. This limit is more than sufficient for most and won't be a problem for the majority of models.
Aside from regional blocking, you can also block specific users from viewing your profile and contacting you.
As far as privacy protection and keeping your personal information secure, ManyVids is on top of their game. They've never had an issue with a model's personal information being released.
If you have any concerns about other people logging into your account, they have that handled as well. You can choose to enable 2-step verification to your account.
What this means is that every time you go to sign in, you'll have to enter both your password and a security code that's generated by your mobile phone.
Customer Service & Support – 10/10
ManyVids has excellent customer service and support. Not only do they quickly respond to any questions you submit, but they also have an extensive FAQ page that will answer pretty much any question you may have about the site.
Many of the models on the site are also willing to help you out if you have something you're confused about. ManyVids can be a great way to make new friends in the industry.
Conclusion: ManyVids Is Worth Trying
Overall ManyVids is a great site and should be used by all models to earn extra revenue. As soon as you start uploading your videos and products, you'll notice the sales rolling in. Getting started on the site is simple and only takes a few minutes. It's definitely a site worth checking out!