Looking to set things up so that you can successfully cam? Well, then you need your cam space on point! This article shares the most important tips for setting up your webcam space for success.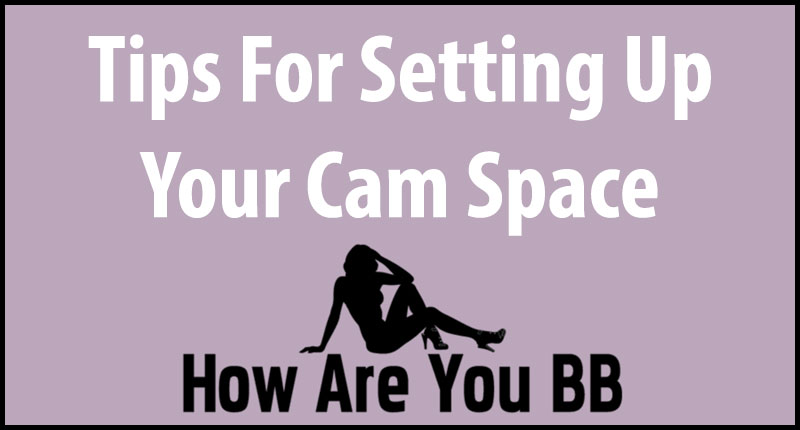 Setting Your Cam Space Up Correctly
Setting up your camming space properly is incredibly important. You're gonna want to choose an area that is private, visually appealing, can accommodate everything you plan on doing, and is comfortable for you.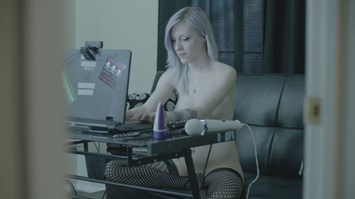 When fans enter your cam room, the first thing they see is you, but the second thing is the overall appearance of your space. They want to see good lighting, no clutter, and decorations/props that fit your niche.
If you're into bondage and/or domination, maybe try adding some whips, handcuffs, or a strap-on somewhere in your room. If your thing is playing up being a cute, young teen, make your room bright, colorful, and girly. This helps the customer know what you're all about without even having to ask. It also helps make the experience more genuine and real for them.
The Cam Wheel
Depending on the site you cam on, having a poster, neon dry erase board, or chalkboard in the background is a great idea. It encourages engagement and sometimes competitiveness! You could have a list of your top tippers for the month.
That will encourage your fans to compete for the number one spot on that list. A sign could also be used for informative purposes: such as listing videos you have for sale, contests that you're currently holding, or a tip menu. Be creative with it!
Be Comfy
Figuring out the surface you want to work on is also important. You want to make sure you're comfortable, that way you can put on your best possible show every time.
Some models are most comfortable on a bed, futon, or couch. Some prefer an office chair. Some models even cam from the floor! Figure out what best fits your needs. Or maybe even switch it up from time to time depending on the kind of show you're doing.
Lights…
As we talked about in a previous article, webcam lighting is crucial. Getting the correct lighting equipment and positioning it correctly will make all the difference in the appearance of your cam stream.
You'll be able to eliminate shadows and get rid of any graininess. After all, your customers are there to see you. Make sure they're actually able to! Click Here For a Visual Guide to Webcam Lighting
Holidays Rule
Take advantage of the holidays! When there's a holiday coming up, switch things up and decorate your cam space for that particular holiday. Not only is it fun, but it gives your fans something new to talk to you about. You're bound to get flooded with compliments!
You can also use the holidays to run special holiday-themed contests and giveaways. If it's Valentine's Day, write their username on a heart if they tip a certain amount.
Or hang up a customized ornament for them around Christmas time. Again, be creative here and do something that your fans can engage in. Now your space is all set up and you're ready to go!