Most of the time I cover reviews for other cam girls such as myself, but this time I'm doing something a little different. I'm providing a review that's tailored to both the consumer and the cam model. Why? Well, the reason I'm doing this is that I recently came across a site called Jerkmate.com and it seemed like a suspect site. That being said, I dove deeper and learned everything I could about the site including all the features that exist for consumers. So, I wanted to share that information with you today!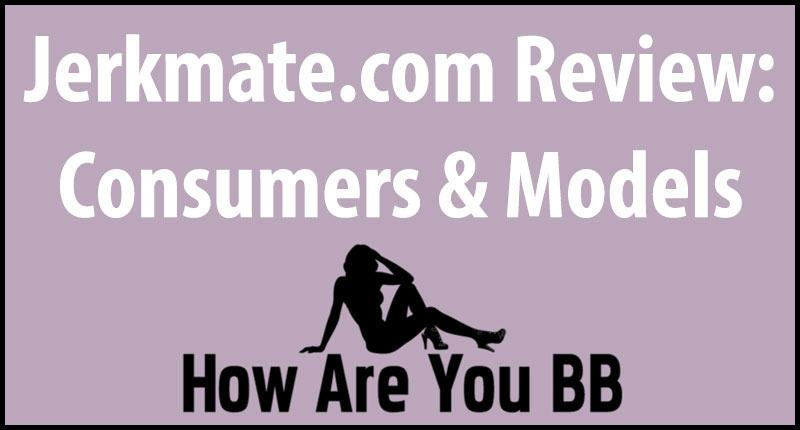 My Jerkmate.com Review
Jerkmate is the free cam and masturbation website that the world has been waiting for. With thousands of channels patiently waiting for you to log in and jerk off live. Don't you love knowing that there is a website full of people who would love to see you having fun masturbating?
Make a free account and allow notifications, so you can always be in a world where your preferred partner is always patiently waiting to enjoy your jerking off.
The first thing that is asked on the website is who you prefer, men or women, so regardless of who you like sharing your session with, Jerkmate has your type. Never jerk off alone again without sorting your potential partners by hair color, ethnicity, and body type.
They Make It Easy To Get Your Jerk On
If you want to be able to chat and interact with your dream partner you'll need to set up a free account. Just enter an email address, username, and password (or sign in with Google Plus). You'll need to verify your email address to be able to use these features, so make sure to check your spam folder if you haven't received the email.
When you open the free account you'll need to have a payment method on file (Paypal or credit card) so that you can send tips and credits as well as sign up for a gold membership. If this jerking website wasn't exactly what you are fantasizing about contact support via chat, email or phone to cancel. If you want to keep your jerk off free make sure to uncheck the box for a recurring charge of $14.95 in 2 days.
Get wild with your wallet and deposit $5 into your account and unlock mutual masturbation sessions where you can show the models every single, hard, part of your body.
Jerkmate.com is hoping to offer these streams in 1080p or 4K in the future. Who needs a relationship? Don't let this opportunity pass and spend another night pleasuring yourself alone.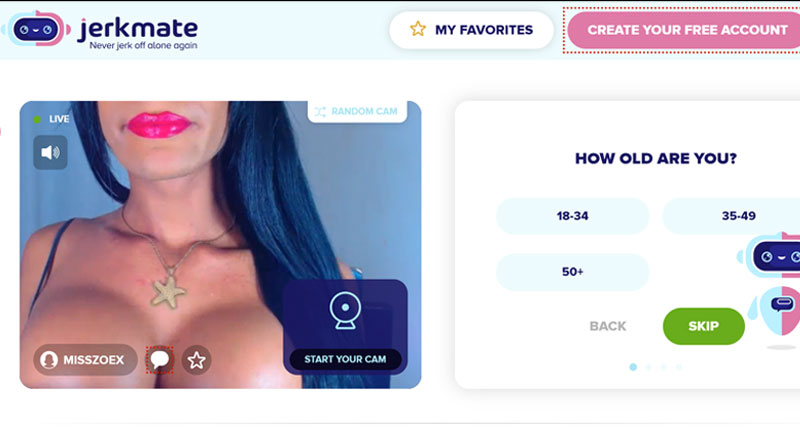 Its Easy To Find Your JerkMate
Do you have very specific sexual needs? On Jerkmate you can browse profiles that detail the person's turn-ons, measurements, body, and miscellaneous features. You can see their naughty photos and send a dirty chat too.
If you've found something you like make sure to favorite it so you can come back next time, you can even share it. Make changes to your personal profile, view messages and save videos that have been sent to you or purchased with Jerkmate.
Within your profile, you can also change spending limits, find discounts, update your payment information and access rewards. The most fun and easiest way to access rewards is by chatting.
In Conclusion: It Does Exactly What It Sets Out To Do
As you can see, the competition has nothing on the ease of Jerkmate, and other users have said that its video quality is also superior. Don't spend another minute browsing other sites for the sexual partner of your dreams.
Everything is right here, and live! With over 5 languages to choose from, Jerkmate was created to please everyone. Come on over to the dark side.
Now, I'm going to put it out there again, this is a review for cam consumers, not models. That said, you want more site insight, then you really should take the time to read this page here to find out about other cam sites.