Cam shows have exploded in popularity and everyone and their sister has started getting into the cam show world. With the number of cam shows that occur every day and the oversaturation of girls in the cam show market, it can be difficult to differentiate yourself from every other pretty, sexy woman out there.
There are many ways to make your cam shows more exciting and one of the top ways to make your shows memorable and to draw in customers who are into things a little sexier is to squirt during a show.
If you're not familiar with what squirting is, you're definitely not alone. There are many people who have never heard of squirting or they don't believe that it is possible. But, trust me, squirting is totally real and can really get your customers excited if you can pull it off during a show.
If you're interested in learning about squirting and how to make a woman squirt, this is your go-to guide.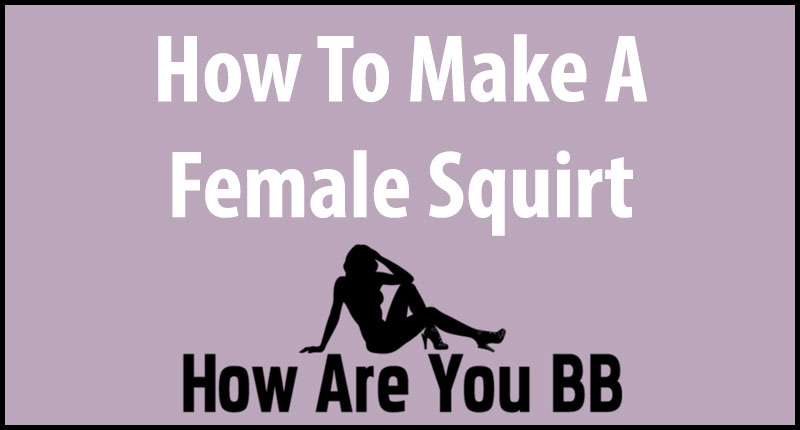 What Exactly Is Squirting (A How To Guide)
Once considered a rare, fringe thing, squirting is now something a little more mainstream, and something that turns men on like you wouldn't believe!
So, what exactly is squirting? Squirting refers to the expulsion of fluid from a woman's urethra when she is having an intense, mind-blowing orgasm that is due to G-spot stimulation. Science doesn't really understand much about squirting, they mostly study male sexual stuff, so they don't know what the thin, milky fluid is that comes out. Some say its urine, some say its fluid from the Skene's glands, the female equivalent of the prostate gland.
The bottom line is this: Nobody cares what the fluid is. It's just something sexy that women can do and if you can, you're sure to not only turn on your sex partner(s) but also increase the tips you earn during your cam shows.
The biggest question most women have is if they can squirt. And the answer is "Absolutely!" All women have the capability to squirt, it just takes a little prep work and some time.
If you've never squirted before and you're looking to improve your cam shows, here are the best steps to make yourself, or any woman, squirt.
Simple Steps To Making Any Woman Squirt
These are the exact steps you need to take in order to make your girlfriend, wife or any woman you know squirt.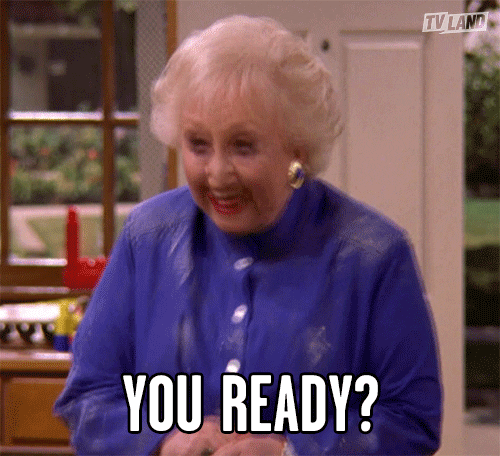 Step #1: Get Prepared
Squirting is a skill and just like any other skill, it takes some prep work to make it happen. Whether you're going to attempt to squirt on camera on your own, or you're going to have a partner to help, you need to make sure you do a few things to get ready.
First, get your mind clear and ready for some sexy times. A mind that is occupied with something else just isn't going to cooperate. Play some sexy music, have a nice, relaxing bath, and burn some incense or scented candles to set the mood.
Oh, and please, go to the bathroom before you begin playing. A full bladder isn't going to help in aiding relaxation and if you're empty and you do actually squirt, you can be assured it isn't urine like some people claim.
Once the mood is set, its time to really warm her, or yourself, up. Foreplay is essential for squirting and you have to do what works for you; everyone will be different. If you're with a partner, consider a massage, heavy kissing, dirty talk, and/or focusing on erogenous zones.
If you're attempting to squirt alone, touch yourself how you enjoy it, use toys to tease yourself and watch or read whatever porn typically gets you going.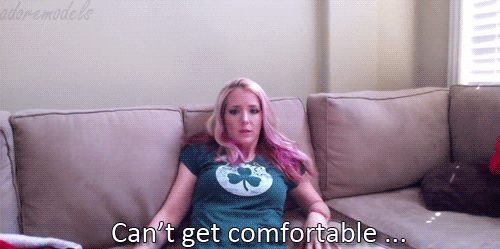 Step #2: Get Into A Comfortable Position
It is extremely important that you, or your partner, are completely relaxed, both physically and mentally. The heavier the foreplay, the more relaxed you will be. Once your head is ready, now you want to get yourself into the correct position.
To prepare to squirt, lay down somewhere comfortable. Whether it's a bed, rug, or couch, make sure it's comfortable, sensual, and provides a good view for your show.
Next, put your bottom on a pillow. A little elevation will provide better access to your G-Spot and clitoris at the same time. Because you're going to be ejaculating, you are probably going to want to have a towel down as well, or at least nearby, to prevent too much of a mess.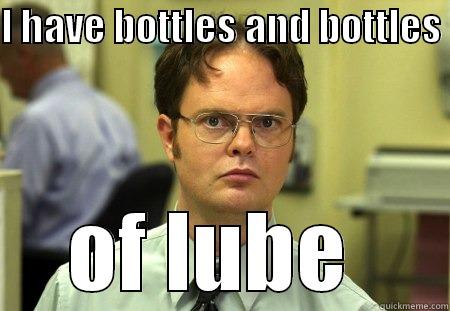 Step #3: Have Lube Ready
Lube is absolutely essential in getting a woman to squirt. You can choose to use whatever type of lube you like, just remember that oil-based lubes will deteriorate latex condoms and can damage sex toys.
The key is to make sure everything is wet; the clit, vulva, and inside the vagina, as well as the toys and fingers being used to stimulate yourself. Really the wetter, the better when it comes to squirting.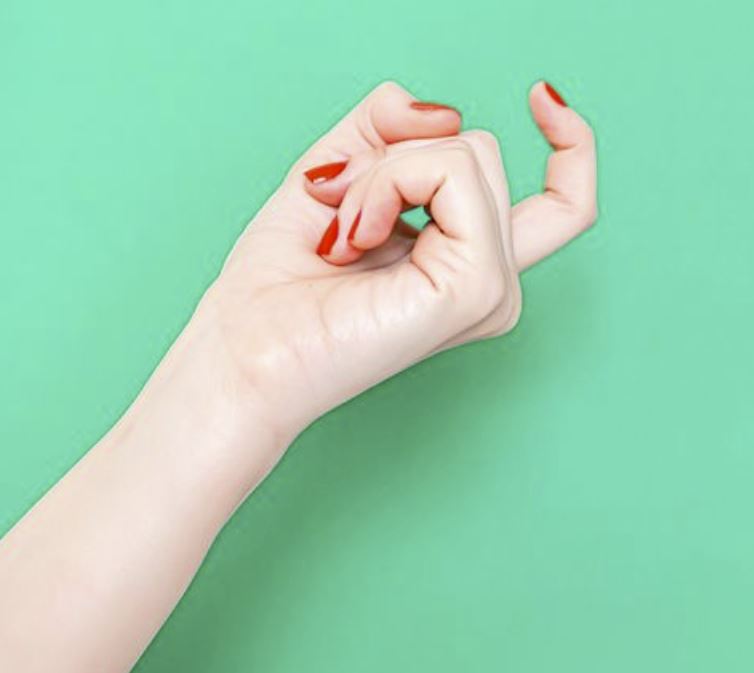 Step #4: Find That G-Spot
Finding the G-Spot isn't difficult if you know what you're looking for and you know how to find it.
Here's how:
Stimulate the clitoris for a few minutes, it really gets things "going".
Insert the middle finger into the vagina (palm facing up). You don't need more than one finger, it will just make things too crowded.
About two inches deep, begin rubbing the upper vaginal wall in a "come here" motion.
After a few minutes of stimulation, the G-Spot should become more noticeable. It will feel spongy, wrinkled, and almond-shaped and be located about two knuckles deep. Approximately 10-15 minutes of stimulation should cause the G-Spot to balloon up and the frontal wall should swell.
At this point, there will be a strong urge to urinate, and as long as your bladder was emptied, it isn't actually urine, it's ejaculate. Now is the time to let loose and let those juices flow!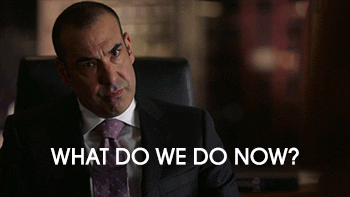 What If It Doesn't Happen?
Unfortunately, squirting isn't always the easiest thing to do and it won't always happen the first, or first few times you attempt it. If it doesn't work out initially, don't fret. It can happen.
Experimenting with different finger movements can usually do the trick. Tapping on the G-Spot, applying more pressure, or stimulating the clitoris at the same time as stimulating the G-Spot can all increase arousal and the chances for squirting.
There are also specialized G-Spot stimulating toys that focus on the intended area and can give your or your partner's hands a break. Consider the Pure Wand by NJoy or the Gigi 2 by Lelo.
Also, make sure you're hydrated. Yes, just like you should drink water for your overall well-being, squirting requires adequate hydration to occur. Get your minimum eight cups of water a day, and on the day you want to attempt squirting, drink a little more a few hours before the show.
And finally, please make sure that you relax. Squirting is all about what's going on in the brain and the more uptight you are, the less likely it is that you'll squirt. So, before you give up, make sure that you are totally and completely in the zone.
Instructional Video
If you're not understanding everything about female cum and squirting, then you need to watch this video. It's perhaps the best video on this subject that I've found to date. These tips can help you better understand what I'm talking about for sure.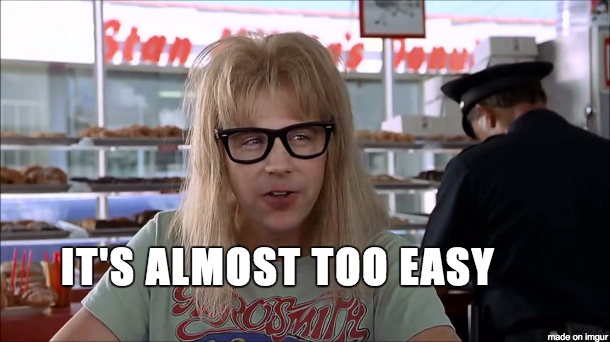 Conclusion: Squirting Isn't Always Easy, But Def Doable.
I hate to burst the bubble, but not every woman is going to be able to squirt. However, it is possible with some time and practice. And if you can accomplish this, I promise you that your cam show tips will only increase, which is exactly what all cam girls want! Hey, if you're a consumer and you're reading this, then you need to know that this page lists out all the cam sites you need.