​There are many factors ​that play into being a successful cam model. With dedication, a fun personality, and some practice, anyone can be successful if they want it bad enough! Your attitude on cam really plays a big role in your success.
No one wants to watch a cam model who doesn't seem like they enjoy what they do. You want to get your fans aroused, not make them feel bad for you. Sure there are some models who bring on the tears just to make people feel bad and tip them, but that's just a temporary fix and those models usually end up quitting anyways.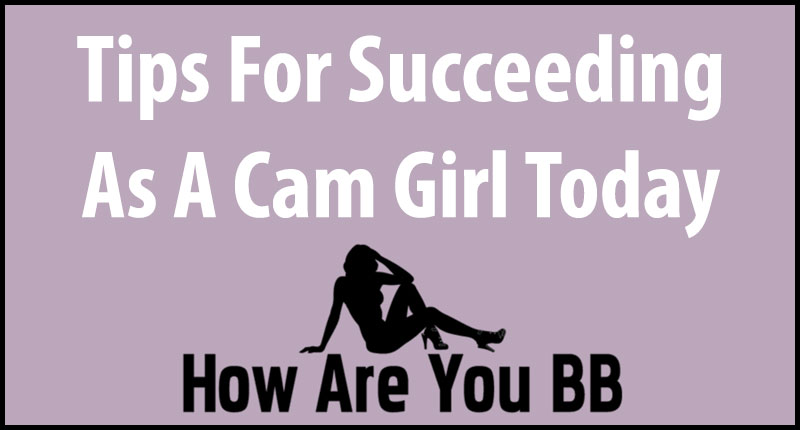 Things To Consider For Succeeding As A Cam Girl
Aside from your general demeanor, it's also important to build relationships and friendships with your fans. Although there are plenty of guys who will come visit you for their quickie and just want to see you naked and masturbating for them, many guys want more than that.
Of course, it's important to only do what you're comfortable with. I'm not saying share your entire life with these kinds of guys… but it's definitely important to be real and more than just a sex object.
Fans really can become friends. Maybe not in a conventional way, but successful cam models build strong bonds with certain fans. You'll start to have inside jokes, and it can really improve your work day and make your cam room a lot more fun in general.
Bad Days Are Normal
Everyone has the occasional bad day. Sometimes it's best not to cam on days like this. Although it's important to be real and genuine with your fans, and being in a bad mood happens to everyone, it's still probably not the best idea.
When I'm having a bad day already, everything and everyone annoys me. The seasoned cam model can normally handle trolls with no problem, but their annoyingness is magnified by a million when you're already in a bad mood. You may end up snapping at people and showing off a side of yourself that you'll regret later.
To keep up with the realness, use social media to say how you're feeling that day instead of going on cam. Social media is a great way to reach out to and connect with your fans on a personal level when you can't be live on cam. Instead maybe work on something else that day, such as custom videos, new content, or editing. Or hell, just take a day for yourself to relax and unwind.
Say No & Earn More!
Another important thing that every successful cam model has to get good at, is saying no. If you don't learn to say any right from the get-go, you'll have people walk all over you and try to take advantage of you.
This can really put a bad taste in your mouth for camming and may ruin all the positive feelings you originally had for it. If you're not comfortable doing something, just say no. If someone continually asks you to do something that you already said no to, block them. There's no harm in doing this and you shouldn't feel bad. Never look at saying no as missing out on money.
There are plenty of other customers out there who will make up for that one person. Instead of looking at it as a lost opportunity, look at it as an opportunity to stick around in free chat and maybe meet someone who you do vibe with instead of that you might have missed if you were doing the show you're uncomfortable with.
Conclusion
Although these are just some of the factors that play into being a successful cam model, they're all very important. Successful cam models are also unique and innovative. Make yourself stand out from everyone else.
Don't be afraid to try new things. And most importantly, just have fun. If you're not having a good time, it'll show in your work. If you truly enjoy your job as a cam model, you're already on the road to success!
Other Articles You Should Read
Here's a list of other articles that you might like if you're trying to succeed in the camming world today. I've got a lot of the answers provided in my tutorials, and educational posts.
How To Get Paid For Texting Fans