I don't typically review dating sites, but I've decided to do so in order to give you an idea of what these types of sites are like. If you're a cam girl, then chances are you're looking to meet individuals willing to chat with you.
Trust me, I've been at this a long time and I know what works and what doesn't work in terms of ways to meet people. You'll want to understand how Uberhorny.com works and why I believe it's a good source of potential whales.
Find out everything I know about this website in my review below. I've put myself in the shoes of a horny local and provided you with a detailed review of the site. Here's what I know…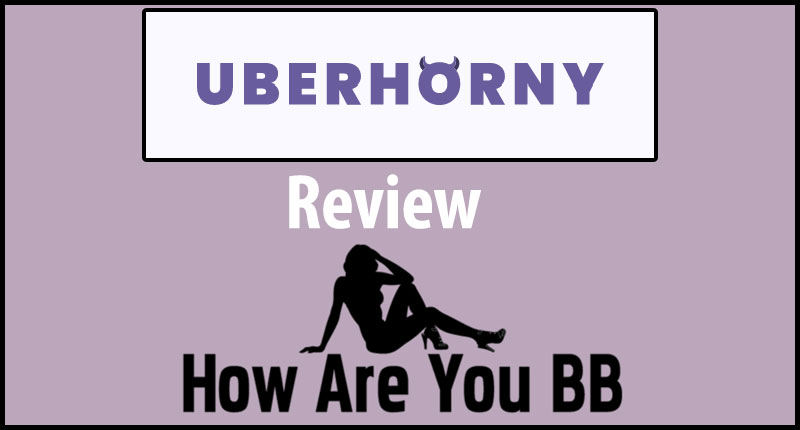 My Uberhorny Review Tells All
Uber Horny is a hook-up and casual sex dating site. It is not intended for long-term relationships. It is open to straight men, straight women, gay men, lesbian women, and transsexuals.
It is free to register but access to all of its features will require a paid monthly membership.
Uber Horny Review – Details
Uber Horny is totally free for anyone to register. It's fast and easy but you only get access to limited features with that option. You'll be able to browse and send winks, but that's about it. If you want to be able to talk to people then you'll have to upgrade to a gold membership.
There are six different options when it's time for you to sign up. The first option is a two-day trial membership. This will only cost you $4.95. The next option is a seven-day trial membership.
That one will run you $9.95. The next one up is a one-month membership for $34.95. If you want a six-month membership, you'll have to pay $69.95. Finally, there's a one-year membership. That's the longest and it will end up costing you $120.00.
As a cam model, you're going to have to pay to play so definitely think about upgrading your experience here so you can connect with more people.
Group And Video Chatting
If you don't want to spend all of your time sending emails out to people then you can choose to use the two best features that the site has for you. Those are group chats and video chats.
Each one is available to you at any hour of the day or night and you'll be able to interact with anyone you see in real-time.
That takes all of the pressure off of having to send a message that may or may not get seen. If you hit it off with someone then it will be very easy to take them into a one-on-one chat.
Searching Is Easy
If you want to spend your time searching for the perfect person to talk to then this is where you want to be. You can really narrow down your search parameters to anything that you want them to be.
You can be as picky as it takes to get the perfect person to hook up with. Just figure out what you really want and then let the site do the rest. It's really the best way to make sure that you don't end up with someone to that you're not very attracted.
Large User Base
You can't really get very far on a hook up site if there aren't any other people to hook up with. That's why it's such a good thing that This one has thousands of people on it at any given time.
There are lots of users and they all want to hook up with someone. That's the best you can ever really ask for in a hook-up site.
You just log on and there are going to be horny people to hook up with. It's that simple and you just have to use it to see it in action.
Conclusion: Get Onto Uber Horny Today & Make Money
Uber Horny is the one hook-up site that you really have to sign up for if you want a place you can go to get laid. It's just that simple. Sign up for it and see just how many people are in your area.
Then upgrade to the plan that works for you. It's the most success that you'll ever be able to have on a casual sex site. Once you see the difference that it can make for you, you'll never want to go back to any of the others ever again. In fact, I bet you'll make tons of money if you join today, so go for it!
Click Here To Check Out The Site
Looking for more reviews before committing to this site? Not a problem, Read this Uberhorny review too.