Today we've got a special treat for you and anyone else looking to learn facts about a true winner in the camming industry. This is an interview with Selena Adams, an adult model who's very successful on live cams. Find out what we covered here, personal information, camming work lifestyle, her desires, and more!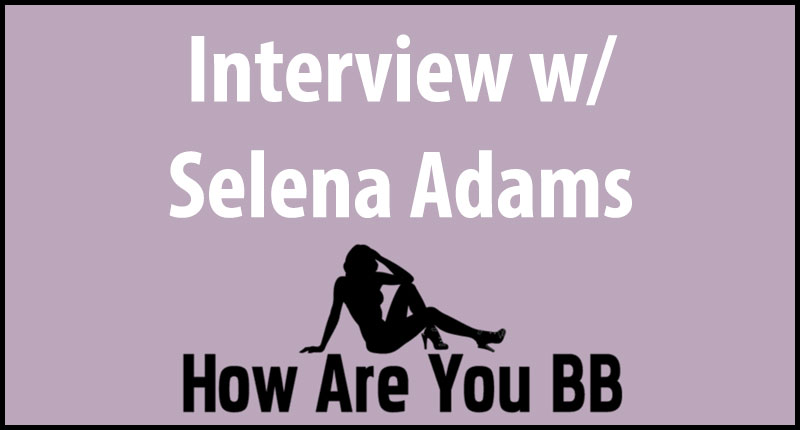 Personal Facts About Selena Adams
Here are some personal facts and pornstar profile information that you might find interesting. I know many of her fans as well as fellow camming friends enjoyed this info and interview. Check it out and learn more today.
| | |
| --- | --- |
| Name: | Selena Adams |
| Also Known As: | Selene Adams |
| Gender: | Female |
| Hair Color: | Black |
| Age: | 32 |
| Birthplace: | Miami, Florida |
| Country of Origin: | United States of America |
| Date of Birth: | June 6, 1989 |
| Height: | 5'4″ |
| Boob Size: | 38DDD |
| Breast (Real or Fake?): | Fake Boobs |
| Sexual Preference: | Straight |
| Weight: | 161 lbs |
| Ethnicity: | Latin |
| Tattoos: | Yes |
| Piercings: | Yes |
| Zodiac Sign: | Gemini |
| Twitter: | @selenaadams69 |
| Instagram: | @officialselenaadams3 |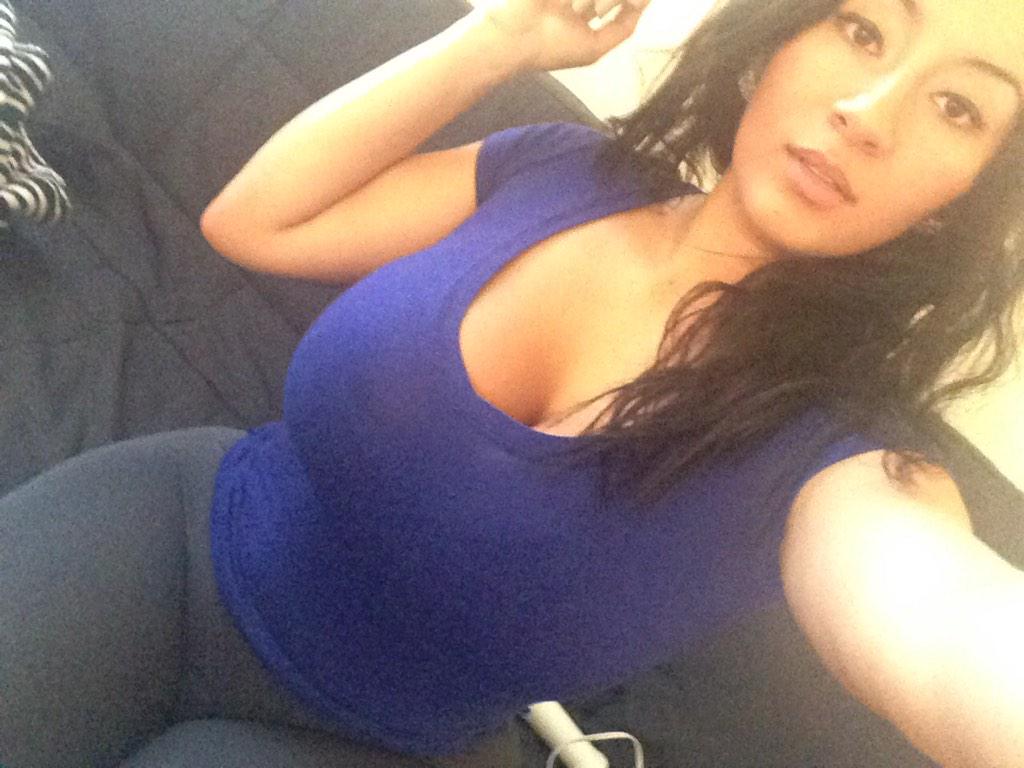 Getting To Know, Top Webcam Model, Selena Adams
Here are some of the questions that we asked Selena Adams when interviewing her. We pretty much covered all things camming-related, but you might find some more information as well.
 What do you normally do when you are on cam?
Typically, I do a few things to help me stay relaxed while I'm online: I'll turn on some of my favorite music and dance around, which is always a fan favorite when they get to see me shake my booty; I try to chat with my fans as much as possible and sometimes I have these very interesting conversations with them, you'd be surprised about some of the stuff they talk about; I'll also turn on the tv and watch some of my favorite shows in the background, you know just to keep up with the season. I try my best to keep my stress level down when I work.
How do you feel when you are working?
I typically feel good, especially when my followers are keeping me active. I do try to avoid logging on when I'm in a bad/sad mood since it affects the energy of the room.

Are you able to easily tell new boyfriends/lovers about your work? If yes, how do they react?
I'm open about what I do and yes I do tell them about my work. Now easily is a different story as they tend to struggle with some jealously. Who wouldn't be a bit jealous of having their girlfriend be hit on, talked dirty, seeing them on cam, and sending them gifts by many fans. But it's part of the profession.
How has it changed you in terms of your attitudes to sex and in the bedroom when you are having sex?
When you cam, you get to experience a lot of different things through the fans with what they request and with what they like to show you. And because of this, in my actual relationship have become more selective with the type of person and what we do in the bedroom.
What are some of the craziest fantasies that guys come up with?
Sometimes, they like to pretend that they are under my bed spying on me while I do my thing. Others like to pretend that their wife/girlfriend is in the next room while they are being naughty with me. Then there is the I'm the wife's/girlfriend's friend and you can guess where that leads to.
What is your opinion on the male species after working in the industry?
This is a difficult question. I only get to see a portion of the male behavior through camming and I still haven't really figured them out. But what I can say, there are a handful of horny men out there.
What is your ultimate fantasy?
Wow, my ultimate fantasy, let me think… It starts off with me at my front door about to enter my home when suddenly I am grabbed from behind by a man. With my chest against the door, he puts my hands over my head. He begins to kiss my neck and shoulders. He suddenly turns me around and continues to kiss my face, neck, and cleavage area.
He then picks me up and I wrap my legs around him. He opens the door and carries me up the stairs as we continue to kiss. He throws me on the bed and begins to strip me down to my bra and panty. I rip open his button shirt causing his buttons to fly everywhere.
I begin to kiss his chest and work my way down to his crotch. I unbutton his jeans and remove them off his body. He grabs my hair and tells me to stand. He looks into my eyes and kisses me right on the lips. He then throws me down on the bed face up and begins to slowly nibble me all over the body.
He slowly works his way down from my neck to my chest, removing my bra, kissing my breasts. He begins to suck on my nipples. With every sucking motion, I begin to get aroused as my nipples begin to harden. He slowly has my nipples rock hard, he then continues to move down eventually reaching my private area.
He teases my vagina on top of my panty. He kisses my inner thighs and at this point, I'm so aroused that my vagina is wet and begins to leak through the panty. He then rips them off… well I'll let you imagine the rest but let's say we end up making love all night long.
What are the positives from the work and what would you recommend to anyone wanting to get into it?
There are a couple of positives about this work. The first is you can set your own schedule, work when it best suits you. The second is financial freedom. You can make good money if you are willing to put effort into it.
Do you have any words of wisdom for girls wanting to become cam models?
For those new models, I have two things to say to them. First, you're working as an independent contractor so don't forget to set aside some money so you're able to pay the taxes when tax season comes along.
Second, don't give up easily. It does take some time to build your fan base so just keep at it. One good piece of advice to keep in touch with your fans is to use one of the various texting apps. I currently use Skype to stay in contact with my fans nearly 24/7.
What is your proudest accomplishment from being a cam girl?
Everyone has goals that they are trying to accomplish and I have had this goal for some time now that will be my proudest accomplishment once it is completed this year. I don't want to mention exactly what it is because I don't want to jinx it before it is done.
What is your favorite food?
Well, I got to say that my favorite food is a Bandeja Paisa. For those who don't know what this is, it's a traditional Colombian dish that typically contains beans, rice, chicharrón (fried pork belly), Carne en Polvo ( powdered like beef) or grilled beef/pork, chorizo, fried egg, ripe plantain, avocado, and arepa. Trust me, if you haven't tried it, you should.
What is something that rocks your world?
This might be a bit strange for you but it is something that really excites me. When I'm able to pay something off where it now belongs to me, I get aroused to the point I get a bit wet. I guess it's my fetish.
I love my fans because…
They make my work interesting. Apart from being horny and entertaining, they're also funny and sweet. They know how to make a girl smile.
What is your biggest pet peeve?
When it comes to working, I have to say beggars – the guys that constantly ask for things for free. Then when I don't do what they asked for, they get mad at me even though I mention they need to tip or go private. Some just don't understand that this is my source of income and if I give it away then I won't be able to pay my bills.
First thing I do when I wake up in the morning:
As I wake up in the morning and stretch my naked body out across my bed, I try to figure out what needs to be done today. If I don't have anything to do, I just get ready for work. But if I have things to do, I finish those first then I get ready for work. I try to make this a daily ritual so I don't let things pile up.
The last thing I do before falling asleep:
My nightly ritual, which sometimes I do wearing just shorts/panties or even sometimes completely naked, is to go into my bathroom, look in the mirror, give myself some words of encouragement, remove my makeup and brush my teeth before I jump into bed to recharge my battery.
Conclusion: Wrapping Things Up
A special thanks to Selene Adams for everything that she shared with us. We truly appreciate it and thanks for helping out the fellow cam girls such as myself who are trying to make it happen! You're an inspiration to all of us.