I've both used and reported on plenty of platforms over the years. Today I'm covering a platform called MyGirlVids. If you're a webcam girl, then you might want to keep reading to learn how you can make some good coin on My Girl Vids.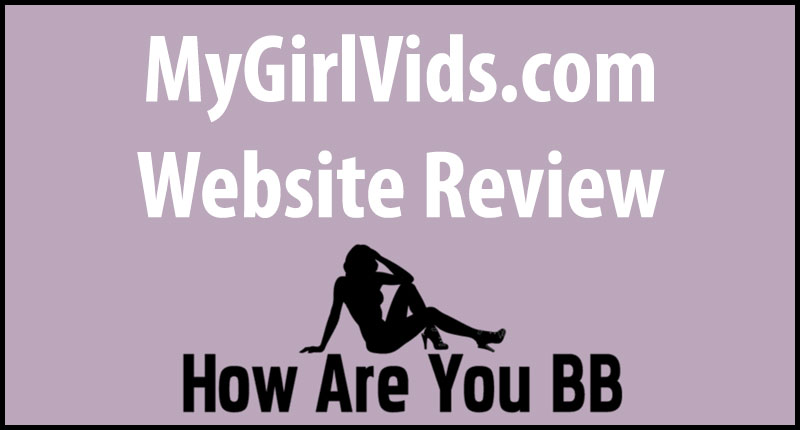 My Review Of MyGirlVids.com (Selling Content)
There are a lot of different options for a girl to make some money on the internet with her personality and her body. One of the best ways is with MyGirlVids. This is a site that keeps you safe while you sell your videos to the men and women who love them.
They take digital security very seriously and that just means that you'll be the only person who can profit off of your work. It's one of the best ways for you to get your videos on the internet and make sure no one else can steal them.
Digital Fingerprints Make It All Possible
The way it all works is pretty simple. The site encodes each and every one of your videos with a digital fingerprint that can't be erased. Once you upload it, no one will be able to steal it and place it on their own site.
It makes it very easy to find your videos on any tube site or torrent site on the internet. Once you find them, you can get them pulled down quickly so you don't lose out on a single cent of your hard-earned money.
It's Easy To Start
They make it really easy to get started. All you need is to be at least 18 or older. You'll have to upload a photo ID when you sign up and that's it. If you make your videos with other people, you'll also have to upload their IDs.
Once you do that, you're able to upload as much content as you want and then just sit back and watch it all get sold. You just can't do much better when you're trying to sell adult content on the internet and they go out of their way to make it as simple as possible.
Book Live Shows
On top of making it easy to sell your videos, you can also schedule live shows with your customers. It's very simple to set up your Skype shows to give them private cam sessions that they can keep coming back to.
You can even record those live shows and sell the videos to double your income afterward. If it's a way to sell videos and shows, then you can do it all right here and you'll never have to waste any time trying to figure the whole thing out first.
Payouts
Getting your money is just as simple as everything else on MyGirlVids. They make bi-weekly payments with a minimum of $50. You can choose to get it through FirstChoicePay, a check, or a wire.
It's totally up to you and you can be sure that the payments will be made. They also handle any chargebacks that might arise. If your customer gets their transaction declined, you still get paid for it and they take care of it all.
All you ever have to focus on is making your videos and selling them. It's just that simple and works the same for everyone, regardless of how much they make.
Try It Now
You don't have to wonder what it would be like to make money from your adult content. You can sign up right now and find it all out for yourself.
It doesn't cost anything to get yourself set up. Simply prove your age and you're off and running. You'll never be kicked off for inactivity.
Just post your videos when you're ready and watch them get sold. It's a great site that makes it as easy as possible to make money online and you'll never have to worry about a single thing.