Today's update covers everything that cam girls need to know about iWantPhone.com, a phone sex operator site that many models are turning to today. Check out everything that I know about this network and why it's one of the most popular networks looking for phone sex.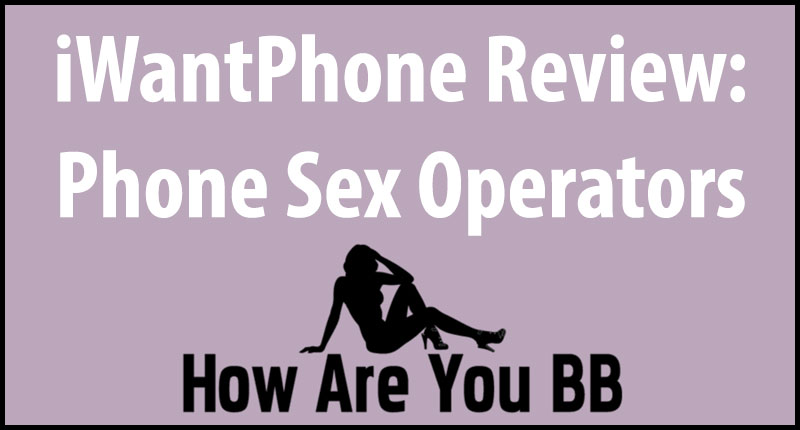 iWantPhone Sex Review
iWantPhone is a network that specializes in phone sex. It's part of iWantClips and is open to any kind of provider. They tend to cater mostly to fetish and domme operators but are always open to general phone sex operators as well.
You can sign up if you're an experienced phone sex operator or a cam girl who wants to offer something else to her customers. All you need is a phone and start giving your phone sex sessions as soon as you verify your age. Here's all of the information that you need.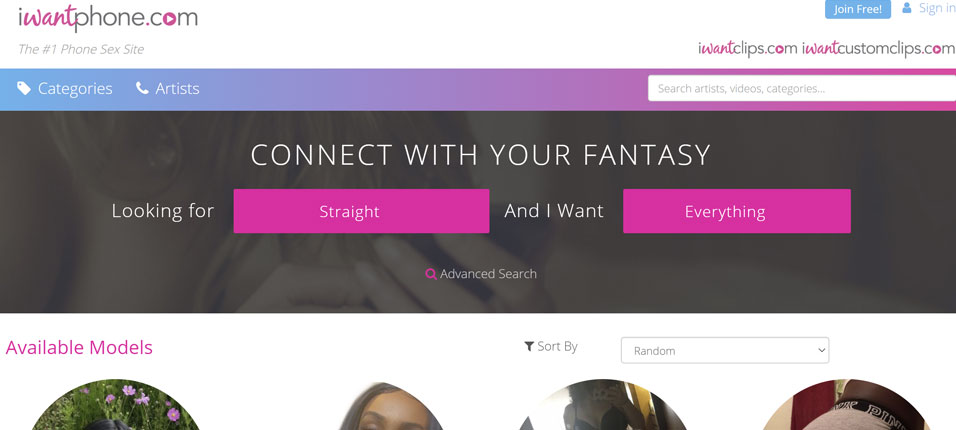 The Money From Phone Sex
iWantPhone provides phone sex conversations given by men, women, couples, and trans operators. They have three different payout frequencies for you to choose from.
You can get your money daily, bi-weekly, or monthly. The minimum payout amount is set at $25-$100. The best thing about is that chargebacks are fully covered.
If someone makes a payment that ultimately gets declined, you'll still get it. You can block any region that you want to make sure that you don't inadvertently start having phone sex with someone you know.
Nothing is worse than starting a hot and heavy session only to find out that you're having it with a family member.
How It Works
The way it's all set up is very simple and easy to understand. All you have to do is register a phone number with the platform. It's important to know that your actual number will always be kept secure. It will never be shared with any of your customers.
You can then set your own pricing. You'll be able to set it by the minute and change it whenever you want. You can then set yourself up for as many categories as you want. You can choose from things like Girl Next Door or Jerk Off Instruction.
If you sign up for a category and decide that it's not for you, you can disconnect it whenever want. All of the calls from the platform will come through from the same number so you always know who it is that's calling you.
What Makes It Different
There are many things that set iWantPhone apart from the other phone sex platforms. For one, you can set up multiple phone numbers. If you have both a home phone and a cellphone, you can register both of them to receive calls.
You'll also always be paid for the first five minutes of a call. It doesn't matter if the customer hangs up you. You'll always get that money. There's a simple on and off feature right on the app. You can turn it on when you're ready to have your phone sex and turn it off when you're not.
The biggest draw, however, is the ability to maintain an iWantClips account at the same time. This will let you post your videos and take custom requests from fans. You can have two different revenue streams that send your customers back and forth to get everything that you have to offer them.
Referral Programs
You can also take advantage of the referral programs on the platform. You'll be given a referral code that you can send to customers.
If they use it and spend money, you'll earn an extra 10% from it. You can also refer brand new operators to the site.
If a new person signs up with your code, you'll be able to make $30 after they accrue $200 on the platform. It's just another way for you to make money here, in addition, to actually offering your phone sex services to the customers.
Try It Now
If you've ever been curious about offering phone sex, this is the best place for you to try it out. They're fair in the way they pay and there are plenty of other ways for you to make money.
Being able to link to your clips account is the best way for you to get traffic coming to you at all hours of the day and night. You'll have a constant revenue stream that you can get paid out to you whenever you want it.
You won't have to sit around and wait for the company to decide to pay you. If you decide that it's not all for you, you can stop at any time.
You'll never be asked to sign a contract to guarantee the company that you'll be around to offer your services when you don't want to. Give it a shot and see if you don't agree that you're on the best phone sex platform around.
Now, if you're looking for something more visual that might lead to more money, then stick with cam platforms that pay big bucks!