If you're a cam girl who's pregnant, you're probably thinking that you've got to take a hiatus. Well, I'll have you know, this is not the case at all. In fact, you might be able to cash in big-time on the pregnancy fetish craze! Find out why so many cam users love chatting with pregnant women.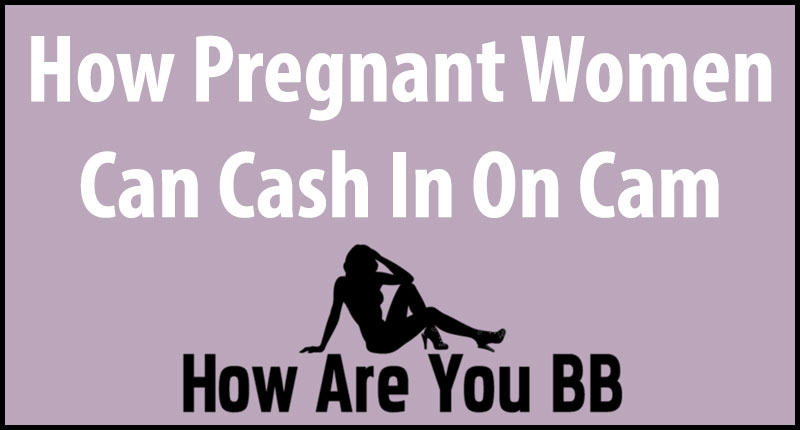 Pregnancy Fetish And Cam Shows
It should come as no surprise that lots of men have a pregnancy fetish. In fact, you can see examples of it all over pop culture. If you're pregnant and a cam model then you can benefit from this greatly.
All you really have to do is give your normal shows while you're pregnant. The rest will pretty much take care of itself.
The pregnancy fetish customers will flock to you and spend as much time with you as they can. Just make sure to capitalize on it. It only lasts for nine months, after all.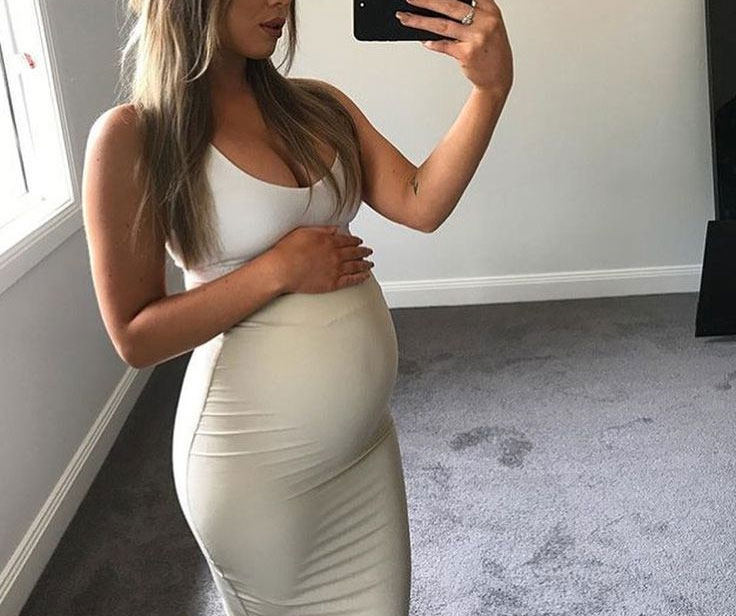 Why Is It A Fetish?
If you want to figure out why it's even a fetish in the first place, you don't have to look any further than simple genetics. Men are hardwired to want to get women pregnant.
It's their one purpose in the world. If they see a woman who's already pregnant, it speaks to their primal instincts.  It means that she's healthy and she's able to give them their genetic offspring.
It's why men are attracted to women in the first place. Being pregnant just adds an additional layer to all of it and brings them to cams where they can see everything they want.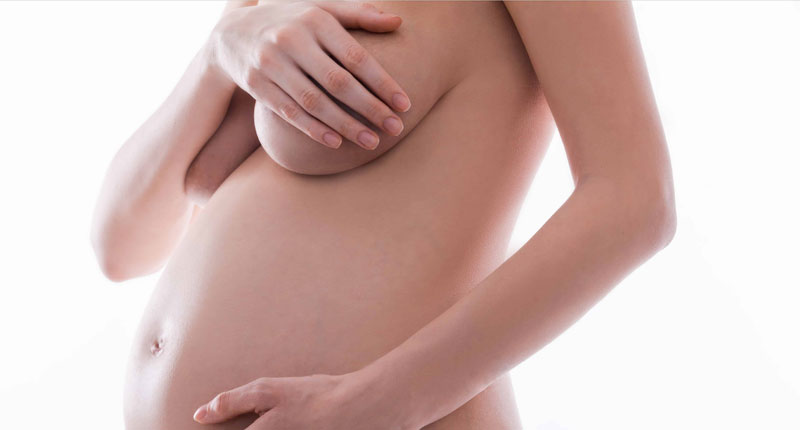 Breasts And Pregnancy
One of the most requested body parts to be included in your cam shows is going to be your set of breasts. It only stands to reason. For one, they're going to be massive.
The pregnancy is going to make them swell and even non-fetishist men can appreciate a large pair of boobs. Then comes the lactation. This is another huge fetish for men.
They're going to want to see it come out of the nipples and they're going to fixate on the reddened and puffy nature of them during lactation. If you really want to make some money off of it, some cam models decide to sell their breast milk to their customers, but that's up to you.
Pregnancy Fetish Without Pregnancy
While most men are going to be seeking out pregnant women, you can still get their business without actively being pregnant. All you really have to do is appeal to their desires to make you pregnant.
This is called the impregnation fetish. It all revolves around men having unprotected sex and getting the women pregnant. Any cam model can offer this service. You just have to act like you're begging to be impregnated by them.
This will include begging them to cum inside you. You'll also want to ask them for giant loads to get you pregnant. You can even go so far as to beg them not to pull out during an orgasm.
Make Sure You Make Clips
One of the most important things for you to do while you're pregnant is to record as many clips as you possibly can. Once again, pregnancy only lasts for nine months, but you probably know that lol.
If you have a collection of clips saved by the time it's over, you can continue to make money off of them for as long as you want. There are always going to be people seeking them out from you.
A little bit of marketing is all it will take for a constant stream of income from them. Pregnancy can be the gift that keeps on giving, long after it's all over for you.
Show Off Your Body
Whether you're live on your cam or making clips, you always have to make sure to show off your entire body. You'll want to ditch the maternity clothing when you're on camera.
Men are going to want to see you in tight shirts that show off your stomach. Once the shirts come off, they should stay off.
It doesn't matter how self-conscious you are about all of the changes to your body. That's what the customers are coming to see. Show it all off and let the money roll in. It's the best way to benefit from bringing a new life into the world.
Don't Be Shy
What you don't want to do is be shy about your pregnancy. Try giving your cam shows and see how it makes you feel.
There are always going to be people willing to give you money just to look at your pregnant body. It can be the most lucrative time of your entire cam career.
Don't make the mistake of overlooking it or thinking that you can't cam until after you give birth. Cam as much as you can and make as many clips as possible. You'll be making more money than you ever thought was possible.
If you need to know which platforms to join, I've covered that right here in this post. The platform is important for sure.