One thing that many models neglect to do is optimize their profile. Sounds complicated, I know but really it's not at all. Many Camsoda models, including the infamous Brandi Love, do a really good job of optimizing their profile pages, which is why I'm here today to share the things that I believe help them earn more money. The suggestions below will be quick and easy. They will certainly help improve your chances of adding zeros to your bank account.
Profile Optimization For Camsoda Models
Yup, I said it, the majority of the Camsoda models know how to make money. It's clear as day and most definitely, the optimizing that they do helps. To not waste any time, I'll just right into things and get rocking. Oh, and I should confirm that I personally have made all these changes to my profile as well. So if you're wondering whether or not I take my own advice, you better believe I do!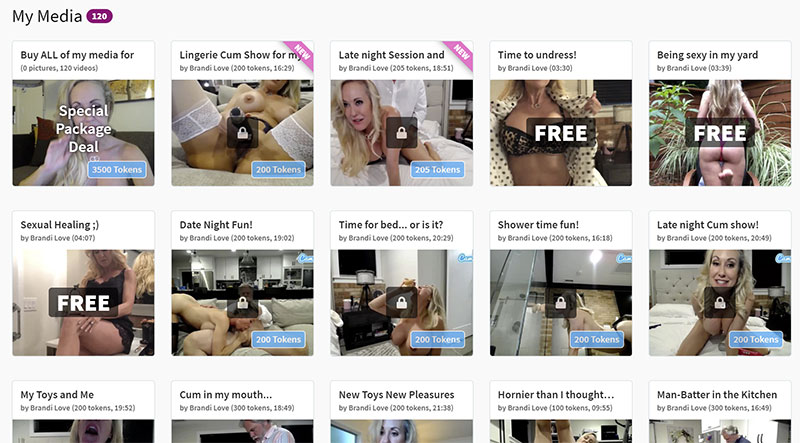 Add Lots Of Media
If you take a look at Brand Love's profile, you will quickly notice that she has more than a hundred videos recorded here. Some of the media is free for consumers to enjoy, while other clips must be bought. This makes total sense and is the best way to really get an edge on the other models. Notice how the free clips are about 3-5 minutes and the paid clips are about 20 minutes long? This is the approach that you want to take when uploading content to your media section. Oh, and before I forget, make sure you use creative titles that entice the cam fan to wanna watch. If you're cumming in the show, then use it in the title. Get creative here, the sky is the limit!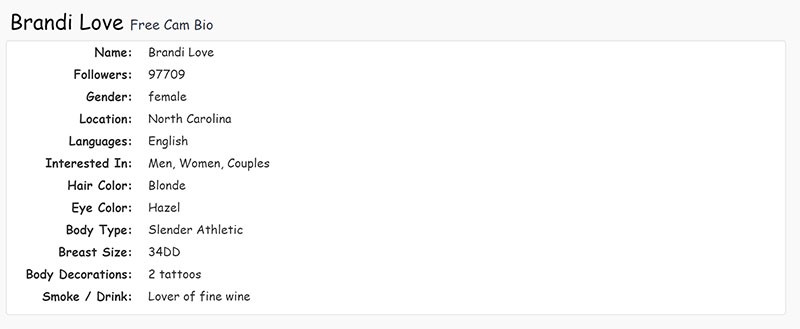 Complete Bio Details
Sticking with Brandi's profile, you'll notice that she's done a stellar job of making sure her bio details are filled out as much as possible. Not only does this help the fans learn about her, but it also helps in on-site search and it's helpful for people searching Google. Basically, the more accurate and detailed you are in your profile, the more chances of connecting with cam lovers. If you run out of space, just use acronyms that many already use in the industry to share more details.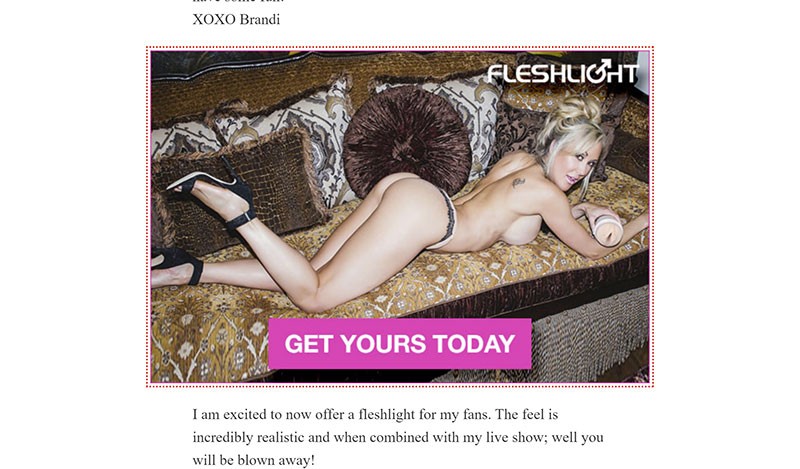 Use Product Links
Many girls don't bother to use proper product listings and links in their profiles. This is where you can really clean up and make some good coin. For example, Brandi Love has an image showcasing her holding a Fleshlight. You better believe that fans are buying that Fleshlight because she's holding it. You should do the same even if you don't have your own mold as a model. It will add to your net profit over time.
Wish Lists
Look, we all love getting gifts in the mail right? Well, you should most definitely add an Amazon Wishlist link to your profile. What this does is it gives members and profile viewers an opportunity to send you gifts. Every model should be displaying this on her profile.

Text On Profiles
One last thing that Brandi does well is she has some unique text on her profile which tells her fans about her and shares intimate personal details that are specifically related to her. For example, she's won awards, so she mentions that here. Also, you'll want to remember to use keywords that describe you such as milf, hot mom, if they apply. She has also signed it as XOXO Brandi. This makes the fans feel like they're closer to her versus not doing so.
Log On Frequently
Most models don't bother logging into their profile. Brandi Love does it every single day. If you're not logging in, then you're not earning money. Simple as that so please start doing so asap!
Conclusion
If you're not trying to optimize your profile then you are definitely losing to those that are putting in the time and effort. Every little bit of detail counts, so be sure to do the same as Brandi if you want to book for cam shows! Any other questions, please be sure to let me know, and if not, good luck! If not, head on over to Camsoda and register or jump over to my homepage to keep reading.