Models need to know that there are lots of tools and tech out there which can help them succeed. One that I like to use today is Squarepeep. Find out what it does, why I think it's fun, and most importantly, how you can make money with this awesome technology.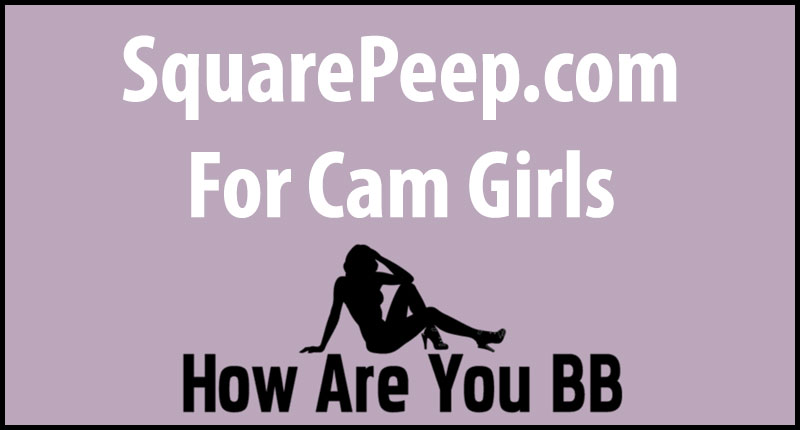 Squarepeep Blurring & Making Money
Cam models looking for an additional revenue stream that doesn't require a lot of time or effort should really be looking into SquarePeep. This is a really fun platform that lets you censor your nude photos with as many black or pixelated squares as you want. You can set the price for each square and let your fans slowly remove them.
It's all done with credits through the site and you'll get your payout once your account reaches $100. Once all of the squares have been removed from your photos, they'll be available uncensored to anyone with at least 10 credits in their account.
Get Started Right Away
You don't have to jump through any hoops to get yourself started on the platform. All you really need is to be 18 years of age or older. Other than that, you just sign up and start posting. It's really that simple.
You can use your phone, tablet, or your computer. Each one has its own interface to make it as fast and easy as possible for you to use. Males, females, and transgender people are all equally welcome to use the platform all that they want.
Earn Most Of The Profit
I hate that some platforms and companies take all the money from models. That's not the case here with SqaurePeep. Each model is going to be earning 70% of the profits that they pull in. That's a really decent percentage for any adult platform.
Please understand, there are no payment schedules, but you can request your money any time you want. It just has to equal at least $100. Then it will be sent to you within five days. You can choose to get it through PayPal or as a wire transfer. Each one is going to come with its own fee on top of that, but it's a fast way to get the money that your photos earn.
Social Media And Videos
Models are also able to upload bonus videos and share their social media accounts on their pages. The bonus videos can't be censored, but they're locked behind a paywall. Other users will only be able to see them after they pay to remove a square. Then they'll be able to watch them all that they want for one hour. After that, it gets locked back up.
You're also encouraged to share your social media links on your page. Just like your video, these will be locked behind the same paywall. Other users will only be able to see them after they pay to remove your boxes.
It's a great way to make sure you're only getting fans who are really willing to pay are funneled into your accounts. If they're willing to remove the boxes on your photos then they'll be willing to tip and buy during your cam shows.
Make Money From Other Models
One of the best features on the site is the referral program. All models will have a link that they can post wherever they want. If you can use the link to refer other models to the site, and they end up joining, you'll be able to make even more money.
You'll be entitled to 10% of everything that the new model makes in her time on the site. Just make sure that they use the link when they're signing up. The more models you refer, the more money you make.
Chargebacks Are Covered
Since the site is handling all of the money, you don't have to worry about any chargebacks. They're always covered by the site. Even if someone pays to uncover your squares with a card that gets decline, you're still going to be getting the money. That's why the whole thing works on credits rather than direct payments.
The SquarePeep company can be sure that they have the money before the users can go and start spending it. It means that you'll always get the money that you see going into your account and you can take it whenever you want.
Try It Out For Free
It doesn't cost a thing to get yourself signed up to Square Peep. You can start trying it out right now. Post your pictures and wait to see how many people choose to remove the squares. You can post as many photos as you want and they'll always be on your timeline for as long as you want.
That lets you earn money on them for as long as you want. You won't have to keep up with it as much as you would with another platform. Your pictures will always be there making you money. This is definitely an alternative that I'd work into my daily work if I was a new cam girl looking to make extra dough.