Whether you're a seasoned webcam site user, newbie, or a model looking to get started, you need to read this. Below you'll find just about everything you need to know about exhibitionism. Having spent so much time studying things within this industry, as well as camming for fans, I know a thing or two. If you're thinking about joining Cam Soda or Chaturbate, then you need to read this. Especially if you're an exhibitionist!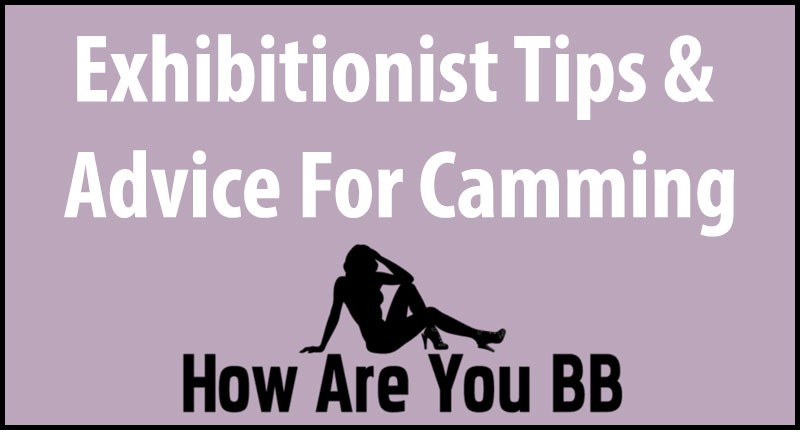 Advice For Exhibitionists On Chaturbate & Camsoda
Cam sites are perfect for people who love to show themselves off. These women are called exhibitionists. That means that they get off on exhibiting their bodies. There's nothing wrong with it all. It's just what they happen to be into.
Luckily, sites like Chaturbate and Cam Soda make it very easy for them. Not all models on the site have to be out to make money.
Some of them just want to have a large audience that they can get naked for. All you have to do is search for the exhibitionists on the site and you'll be greeted by the women who really love to show off.
Sometimes It's About Age
Anyone who signs up for the site has to verify their age in order to earn money. Without it, they can't receive tips or money for private shows. Until they go through the steps, they can only show off on the site for free. That's why it's a great idea to look for them.
They're the ones who are never going to hold anything back until they get paid. You can see anything that you want and know that it's all happening because she enjoys it and for no other reason.
The Sites Are Perfect For Exhibitionists
If you're a true exhibitionist, then signing up for the site as one is your best option. You'll get put out there as someone who just wants to show off. You won't be able to accept tips, so the people on the site will flock to you.
You'll have a massive audience that you can use to have fun whenever you want. It's best to explore your exhibitionist side.
You'll have audiences that the other girls can only ever dream of having. It's something that all exhibitionists should be able to experience.
Should You Verify?
It's recommended that you age verify yourself at some point. It's the best way to keep yourself safe on the site. You'll be able to kick anyone out who doesn't seem like they have your best interests in mind.
An exhibitionist on the site can expect to have a whole lot of freeloaders in her chat who want to take advantage of her. If you start out with a verified account, you can make sure that the people who come to see you are serious about seeing your naked body without having any other ideas behind it.
Try It Both Ways
If you really want to use the site to the best of its ability, simply try it both ways. Get yourself on their without verifying for a little while. It will let you see all of the people who are likely to visit cam rooms that don't charge them.
It will also let you show yourself off as much as you want. Once you get your fill of it, verify your age, and start accepting tips. This is the best way to talk to the best people on the site and you still get to show yourself off all you want.