If you've never heard of Freeones, it's known worldwide for having a massive pornstar and cam model directory. Today I'm going to cover all the cool things that I love about this website and why you might consider submitting yourself as a model on this directory. Here's my official review of Freeones.com.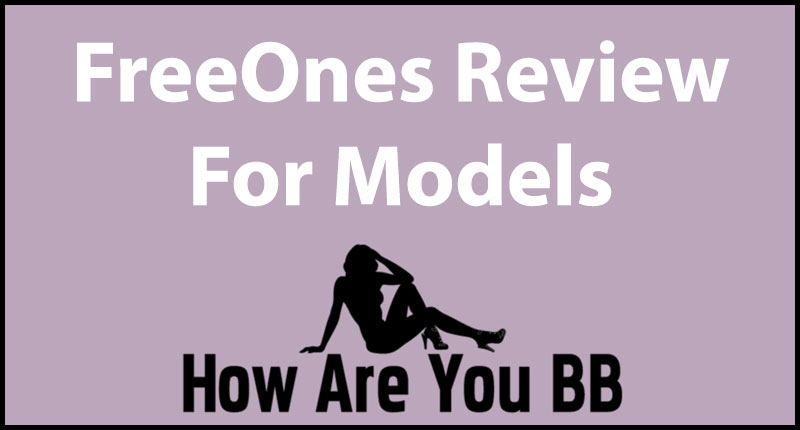 Freeones.com Site Review
FreeOnes is best described as a porn directory and forum, but they have tons of different features. The site can be a great promotional tool for cam models, amateur models, and porn stars.
Below I rate them in several different categories, giving them a score in each category out of 10. Out of 60 possible points, I gave them 49/60, with an average score of 8.16.
They lost the majority of their points because they only offer Paxum to cash out in the United States and wire transfers for international models and because they don't offer regional blocking on the site.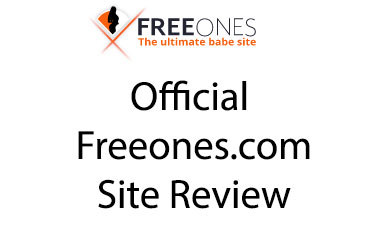 Free Ones Review and Q & A Session
How Much Experience Do You Have With The Site?
I've been on FreeOnes for almost 4 1/2 years.
Features 10/10
As I already mentioned, FreeOnes is largely a porn directory and forum, but they have so much more to offer than just that! I go into more detail about many of their features later in this article, so be sure to keep reading the other sections as well.
They have a very large forum with over 9 million posts and over 748,000 members. You can create your own thread to promote yourself, chat with other members and even other models, and take part in contests that members and staff hold.
Occasionally the staff will hold a contest and they let you, as a model, decide if you want to offer a prize. This is a great way to gain exposure. You can offer trial memberships to your website or even longer memberships.
Often times the members who win will like your site so much that they decide to stick around! It also just helps to get your name out there.
If you're a member of the site, you're given a free blog. You can post pretty much anything you want on your blog, so be sure to use it wisely to promote yourself.
You can also submit teaser videos and photosets that FreeOnes will post on the homepage of the site to gain you some exposure, have your website reviewed, and open your own content store. I go into more detail on all of these in the Profits & Traffic section below.
Profits & Traffic 8/10
FreeOnes in itself gets a lot of traffic. The trick is using them correctly to get traffic. If you have your own website, you should definitely submit it to FreeOnes for review.
The five main categories that they rate your site on are amount of content, navigation & browsing, extras, price vs quality, and quality of content. Make sure you brush up on all of these before submitting your site so that you can get a higher review.
But regardless of what score they give your site, you'll still get exposure. They post all of their reviews on the main page for a couple of days, and then your review page will still be accessible through the main Reviews section.
Another way to draw attention to yourself and earn some extra money is by submitting sample videos and photosets to FreeOnes. You can submit as often as you like through their transfer page. The file(s) can be sent to adam at freeones.com. Be sure to watermark your content with your website address or the link to your camming profile.
Once the files have been received, you'll get a confirmation email. Depending on how much content they have in queue, it usually takes a couple of weeks before you'll see your content posted on the site. But once it is, you'll be on the main homepage for a bit, and the link will be added to your personal bio page.
You can check out mine here as an example.
You can also open your own personal model store where you can sell your premade videos and photosets. I go into more detail about this in the Payments & Cashouts sections below.
When you upload new content to your store, it gets posted on the main homepage for a period of time, which helps get you exposure. They also pick a random active model store every day to feature on the homepage. So be sure to keep your store active and update frequently.
The final way to earn money and gain exposure through FreeOnes is on the forum. Remember your etiquette lesson, ladies! Be sure to get yourself approved as an OCSM (Official Checked Star Member) as soon as you can.
This will highlight you on the forum, and get you a lot of extra attention. Once approved, it's a good idea to start your own thread. Start off with a couple of pictures, and an introduction, and post your main links.
Check back frequently to respond to messages, hold fun little contests, post pictures, chat about your life, or update your fans on new things you have going on. The personal touch will help fans relate to you, and make them want to support you and your career.
Ease Of Using & Navigating The Site 9/10
There is a lot to take in when you first visit FreeOnes, which is why I gave them a 9 in this category. The site is actually organized very well though, so even though there are a lot of links and information, it's fairly easy to find your way around the different sections.
The main sections you'll want to focus on are the forum for creating your own thread to promote yourself, your model store dashboard to sell your premade content, and the transfer page to submit videos and photosets that they can use on the site to promote you.
Payments & Cashouts 7/10
Every FreeOnes credit is worth $.01. You can earn one free credit every day by logging out and back into the site. You can also open a personal store on the site where you can sell your premade videos and photosets. If you're in the United States, the only payout option is Paxum.
The minimum payout is $100 and there is a $1 fee. If you're an international model, you can cash out by wire transfer. The minimum payout is $200 and there is a $30 fee. The default percentage that you earn per sale is set at 65%. You can request a higher payout once every 3 months.
If you're a big FreeOnes fan, you can also trade in your credits for items in the myFO Shop. Items include t-shirts, tank tops, bikinis, panties, baseball caps, and more. Once you're an established member of the site, you can email support and ask for a welcome package. It usually includes a FreeOnes t-shirt, panties, and a DVD. In return, they ask that you submit a photo gallery and a video to the site wearing the gear.
Privacy Protection & Geo-Blocking 5/10
As with all established adult sites, your privacy is very important to the FreeOnes staff. None of your personal information will ever be given to fans. But Free Ones only gets half credit in this category because they don't offer any form of regional blocking. Since the site is more a directory and forum than it is for selling content, that's the reason they don't offer geo-blocking. You can, however, do a few little things to help protect your privacy.
First off, if you don't want to be listed in the public directory, you don't have to be. Fans are able to submit girls, but if you find yourself in the directory, you can always request to have yourself removed. As far as your profile for the forum goes, you can adjust the settings so that everyone can view the different sections, only registered members can view it, only your contacts can view it, or only those on your friend's list can view it.
This adds a little bit of privacy. But if you're at all concerned about someone from your hometown finding you on the site, it's best not to use it at all since none of the things I mentioned will 100% block someone from finding you.
Customer Service & Support 10/10
The FreeOnes customer service and support staff are amazing! Out of all the sites I've worked with, they have some of my favorite staff members!
Everyone is incredibly nice, supportive, informative, and quick to reply to any questions or concerns you have. They are all very personable as well, so not every conversation has to be all business.
Final Conclusion: FreeOnes Is Awesome
I love FreeOnes! I've made some great friends through the forum and the staff members of the site. I've also made some lifelong fans who follow and support me in everything that I do. FreeOnes offers so many great opportunities for exposure to models, so they're definitely worth checking out!