Cam girls need fans to make money. Finding and meeting fans at conventions is pretty easy actually and a great way to grow your personal brand. Not to mention the rippling effect it has on industry connections. This is a quick list of the different types of conventions that you should be attending as a cam model today.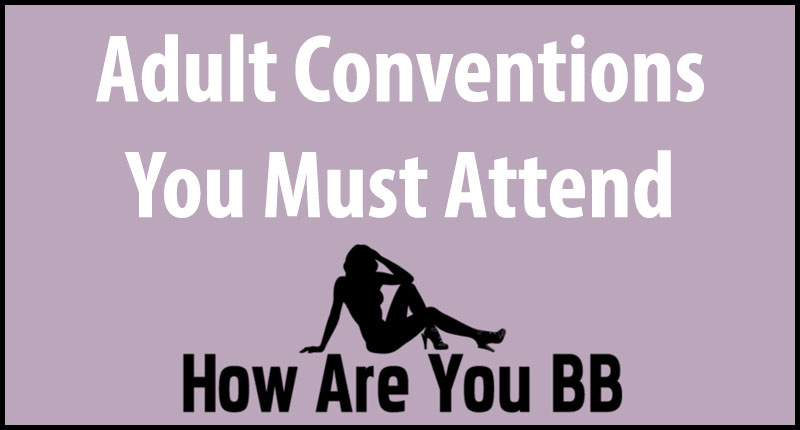 My Most Recommended Types of Conventions For Models To Attend
There are many different types of adult conventions happening all around the world. Some of these conventions are live while others are held online. Most have awards ceremonies but others are simply community gatherings. These are some of the best adult conventions that anyone can check out.
Porn Conventions
Porn conventions are held for both the people who make porn and the people who watch it. It's a great place to see all of the biggest porn stars in real life. There are awards for the best creators at most of them, but not all. The most popular one is Adult Con.
This is held three times a year in Los Angeles and Las Vegas and features both exotic dancers and performers. A one-day ticket costs $40 and comes with a $5 casino chip. The AVN Expo is a four-day convention where men and women can meet their favorite porn stars and get their autographs.
The Exxxotica is held in Chicago and women are able to get in for free on Fridays. Finally, the XBiz Convention brings industry leaders to one place for marketing and technology talks. There's also a lingerie party and other fun things to do.
Webcam Conventions
Webcam conventions usually happen as a mix of in-person conventions and virtual visitors. One of the biggest is BCams. It's held in Romania and invites cam models, webcam sites, and anyone who loves cams. It also has two awards ceremonies.
The first gives awards to cam models while the second gives them to studios. The Lal Expo is sponsored by LiveJasmin and other cam sites. There are over 600 models from all over the world and it mixes fun events as well as industry talks. It can be attended in person as well as virtually.
Fetish Conventions
There are also a few different conventions that focus on fetish and kink. Fetish Con is the biggest one in the world. It encompasses all fetishes and focuses on offering information about healthy fetish lifestyles. West Coast Bound is held in Vancouver.
They have presenters, education, and a dungeon party. It's also possible to buy t-shirts and hoodies. Finally, there's Bound Con. This is the biggest adult convention in Europe. They have over 100 different exhibitors from all around the world. There are also custom photo shoots from different studios for people to take advantage of.
Hentai Conventions
There is one large Hentai convention. It happens every spring and takes place in Atlanta, Georgia. It takes kink and cosplay and brings them both together with lots and lots of people from everywhere you can imagine.
They have lots of parties and they never have a problem with the convention goers getting totally naked at the event. It's also one of the best places to see homemade costumes that don't leave much to the imagination. There are several different ticket options available. Each one if going to have a different duration and the prices range from $20 all the way to $130.
Trade Shows
Finally, there are trade shows that focus on the business side of adult entertainment. One of the biggest is the ANME Founders Show. This happens in Los Angeles every January and brings in American and Canadian sex toy manufacturers to present their products.
The ETO Show is the biggest trade show in the United Kingdom. It takes place in Coventry, and they have an award show as well as presenters. The Altitude Show takes place in Las Vegas and comes around semi-annually. Manufacturers are able to show off their lingerie, sex toys, and other adult products.
Conclusion: Attend At Least One Show A Year As A Model!
If you're serious about building your brand as a cam girl then you need to attend conventions and shows at least once a year. It will help, I promise, and can guarantee that! One other thing that you might want to consider doing (and don't tell anyone about this trick) but you might want to join a few hookup sites too. I'll explain the ones in the next few updates I publish.