If you are a cam girl working today and you don't know about My Free Cams or Miss MyFreeCams, then you're not in the know! Today I'll be covering the ins and outs of this award and what you get when winning. Let's face it, everyone loves winning awards, so why not try to go for this one. Find out what it is exactly and how to win one.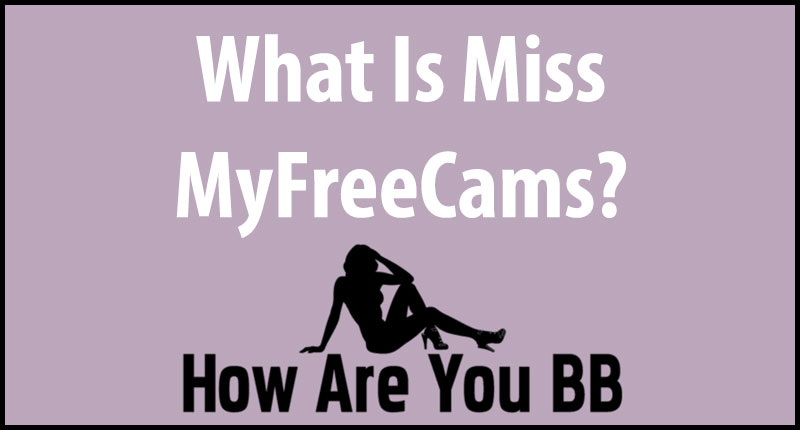 What Is Miss Myfreecams All About?
​If you've frequented chat rooms on Myfreecams, you've probably heard models talking about the Miss MyFreeCams competition. It is a monthly competition on MFC that starts at 12:00:01 am PST on the first of every month and runs until 11:59:59 pm PST on the last day of each month. All active models on the site are automatically eligible for the contest, and the top 100 models who earn the most tokens during each month will receive a cash prize. The top girl is crowned Miss MyFreeCams!
There are lots of prizes to be given out in the Miss MyFreeCams competition each month, including bragging rights! The top 250 models are listed on the Miss MyFreeCams page throughout the month, which is good for exposure. The top 100 models all receive a cash prize and remain listed for the duration of the year. The top 20 receive additional exposure on the page that shows rankings from previous years.
The top 3 models each month receive a little crown icon on their profile picture, inclusion in the top banner on the website, and a congratulatory tweet from the MFC Twitter page with over 93K followers. The girl crowned Miss MyFreeCams also receives a custom-designed, hand-made official Miss MyFreeCams pendant and matching necklace. The pendant is made with 14K white gold, diamonds, and accent stones that coincide with the traditional gemstone of that month of birth. Each year they use a new design for the crown pendant, making each necklace unique.
As far as cash prizes go, here is the breakdown:
1ST: $1,000
2ND: $800
3RD: $700
4TH: $600
5TH: $500
6TH: $450
7TH: $400
8TH: $350
9TH: #300
10TH: $250
11TH – 20TH: $200
21ST – 100TH: $100
Is The Cash Enough?
Some may argue that the cash prizes aren't that large for how competitive the competition gets each month. One reason for that is so that models don't purchase tokens for themselves in order to boost their ranking. If you're in the top 100, it takes a lot of tokens to move up in rank. And the price difference between buying and receiving tokens is 50%.
If a model just wants bragging rights, she may purchase tokens for herself, but if she's going for the cash prize, it makes no sense to. And during most months, the top 3 girls are thousands and thousands of tokens apart from each other, so the model would have to spend a fortune to increase her rank herself.
Have Fun!
Miss MyFreeCams is more about having fun, pushing yourself to rank higher than you did the previous month, and getting your fans to tip you more tokens to increase your rank! When someone tips you and that tip makes you move up in rank, you should always make it a point to thank them profusely!
This will encourage them, and other fans watching, to try to be the next one that moves you up in the ranks. Like with any competition, there is always going to be the models (and fans) who get catty and mean. Ignore them. They're only jealous and trying to get a rise out of you. Focus your attention on your room and your fans. Maybe if they did the same, they'd be ranked higher that month. 😛
Check Your Status
Throughout the month, you can check your current Miss MyFreeCams ranking at any time through your Dashboard. It also shows all of your past rankings. From your Dashboard, you can also choose to keep your username anonymous if you place in the top 250. I don't think any models do this though because you will only receive half of the prize money if you're anonymous, and you cannot win first place since your profile picture cannot be shown.
Conclusion
If you decide to cam on MyFreeCams, don't spend too much time worrying about the competition at first. Focus on making your show great and entertaining. If you do that first, you'll notice your ranking in the competition increasing, without you even having to do anything differently!