Summary: Looking to become a Jerkmate model? If so, then this article was written for you! As a cam model, I share my articles and content on experiences that I've had. This is no exception to that rule. Learn what I know about becoming a cam model on Jerkmate.com. This article explains everything you need to know about the whole process and more. Oh and if you haven't read it yet, please check out my Jerkmate.com review.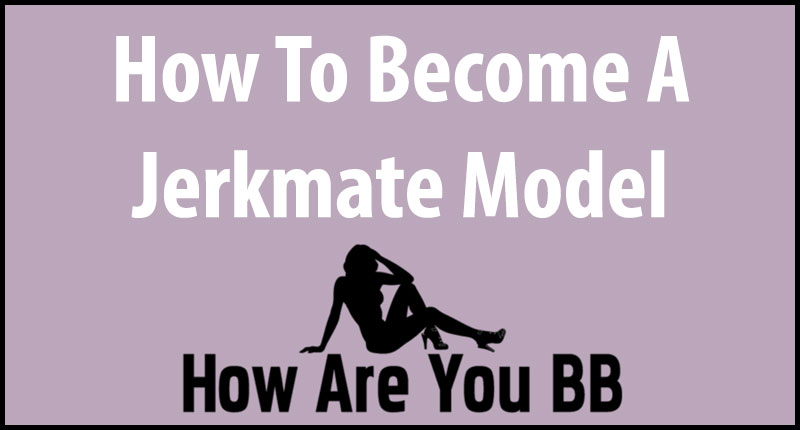 How To Become A Cam Model on Jerkmate
Becoming a webcam model is a unique and lucrative opportunity to earn money online. With the right approach and dedication, you can turn your webcam into a source of income and potentially make hundreds or even thousands of dollars per month.
One popular platform for webcam modeling is Jerkmate, which offers a large audience and excellent earning potential. In this article, we will guide you through the essential steps and tips to become a successful Jerkmate model.
Create Account
The first step is to create an account on a reputable cam site like Jerkmate. This process typically involves providing a brief description of yourself and your talents, as well as verifying your age with a valid identification document. Remember that you must be 18 or older to work as a webcam model.
Payment Information Needed
Once your account is active, you will need to set up your payment information. Most cam sites use payment processors like PayPal to pay their models.
You will need to provide your payment processor account information to receive payments for your shows. Remember, whether it's an expensive or cheap cam site you need a way to get paid!
Equipment Requirements
Having the right equipment is crucial for a successful webcam modeling career. Invest in a good-quality webcam that offers high resolution to ensure your viewers can see you clearly. While you don't need to purchase the most expensive HD webcam available, it's important to have a reliable camera that delivers clear video.
Additionally, you'll need a computer and a fast internet connection since you'll be streaming live video feeds for several hours a day. Consider investing in a good-quality microphone if you plan on doing a lot of talking during your shows, and ensure you have proper lighting to enhance the visual quality of your broadcasts.
Increase Engagement & Visibility
To increase your online visibility and attract viewers, it's essential to engage with your audience and create an enjoyable experience for them. Be consistent with your schedule so your viewers know when to expect you online.
Engage with your audience during your live shows by talking to them, responding to their comments and questions, and making them feel welcome. Spice up your conversation and keep your viewers entertained by sharing interesting stories and creating fun contests or room goals. Also, don't be afraid to promote your shows on social media and other platforms to reach a broader audience.
Appearance Tips/Tricks
Your appearance plays a crucial role in attracting viewers. Invest in your appearance by wearing flattering clothes, doing your hair and makeup, and presenting yourself in the best possible light. Stand out from other webcam models by looking your best and taking care of your overall presentation.
Show Types
Experiment with different types of live shows to find what works best for you and your audience. Whether it's solo performances, couples show, fetish shows, or group shows, find your niche and cater to your viewers' preferences.
Be open to feedback from your fans, especially regular viewers, and use it to improve the quality of your shows and establish a better connection with your audience.
Your Net Worth is Your Network
Networking with other cam models can be valuable in the webcam modeling industry. The online camming community is supportive, and by connecting with other models, you can learn from their experiences and gain valuable insights to enhance your own camming career.
While pursuing your career as a webcam model, it's essential to prioritize your safety and anonymity. Protect your identity by not revealing personal information to your viewers and being cautious about meeting people in person. Your safety should always be your top priority.
Conclusion
In conclusion, becoming a successful webcam model on Jerkmate or any other cam site requires patience, dedication, and the right approach.
By consistently engaging with your audience, investing in your equipment and appearance, networking with other models, and prioritizing your safety, you can boost your online visibility and establish a loyal following of viewers.
Remember that webcam modeling is a journey of learning and growth, so enjoy the experience and do what you love. With the right mindset and hard work, you can turn your webcam into a rewarding and profitable career.
FAQs
Q: What is Jerkmate?
Jerkmate is a popular cam site that connects webcam models with viewers who are seeking live adult entertainment. It provides a platform for models to perform live shows and interact with their audience in real time.
Q: How do I become a Jerkmate model?
To become a Jerkmate model, you need to create an account on their website. You will go through a registration process where you provide information about yourself and your talents. You will also need to verify your age and set up your payment information to receive earnings.
Q: Do I need any prior experience to become a Jerkmate model?
No, prior experience is not necessary. Jerkmate welcomes both new and experienced webcam models. With dedication and a willingness to learn, you can start your camming career on the platform.
Q: How much money can I make as a Jerkmate model?
The amount of money you can make as a Jerkmate model varies and depends on factors such as the time and effort you invest, the popularity of your shows, and the number of viewers and tips you receive. Some successful models make hundreds or even thousands of dollars per month, but it can take time to build a solid income stream.