I think it's time we discuss anything and everything about CammingCon aka CamCon. This is a great networking conference for cam models and studios. It's one that typically takes place in Miami, FL, and one that I attend almost annually. ​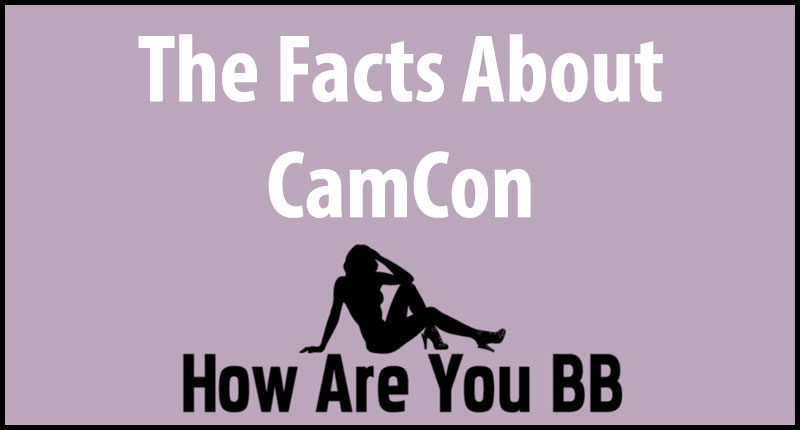 CamCon In Miami, FL – The Facts About The Convention
So, the best way I can tell you about CammingCon is to share what I learned after attending some. I'll cover some information on the latest one that took place in Miami, FL.
This convention is specifically for cam models is being held in Miami, Florida! ​The event is called CamCon! It's an international convention where models, mobile apps, websites, studio partners, and even fans come together to network and have an amazing time in a beautiful city! The third annual CamCon is being held at the SLS South Beach hotel from May 31st until June 3rd. Over 125 models have already registered and the event is more than a month away!
Awesome Hotel
Besides staying in a beautiful hotel with other people who are in the same line of business as yourself, there are also seminars, Industry Day, Fan Day, poolside hangouts, and several parties! Everything is optional, so you can choose what you want to do and what you'd prefer to skip. Whether you're new to camming or a veteran, attending a few seminars is never a bad idea. You'll learn new things you didn't know and be entered into fun raffles for attending.
Poolside Fun
Industry Day is gonna be poolside this year, so bring your bikini! It's being held on Wednesday, June 1st. Models will have a chance to walk around and visit different booths. You'll learn more about what each company does and how they can help you make more money. Most of the vendors have goodies that they give away also! Attending Industry Day is a great way to network with companies that help cam models improve their business, shows, and gain more fans.
Fun Day Is Awesome
Fan Day is a ton of fun! No Internet trolls allowed! Attending Fan Day is optional, but highly recommended! If you're staying in the main hotel (SLS South Beach), you automatically get a booth for Fan Day. If you're staying somewhere else, you can still purchase a booth for $100. Fans will be able to purchase tickets and attend Fan Day so they can have a chance to interact with you and all the other models at the event.
Even if you're new to camming and don't have a lot of fans yet, it's still a great marketing tool to have a booth. You can give away/sell autographed photos, business cards, and other goodies. If you decide to bring your own laptop, you can even cam from Fan Day as long as you don't show any nudity. 😛 As a way to make some extra money and draw excitement to the event, some models hold raffles and pick a random winner to buy a ticket for Fan Day so they can come and meet you. Some models will even do raffles for a dinner or beach date during CamCon. If you do decide to do something like that, it's a good idea to bring a friend and go someplace public so you feel comfortable.
Why CamCon Is Great
CamCon is a great place to meet up with other models to collaborate on content. What better place than South Beach to shoot some sexy new scenes?! Whether you're shooting videos, pictures, or doing live cam shows together, this is a really great opportunity to shoot content. It's also just fun to be around other cam models who can relate to you and your job since they do the same thing! Did I mention the parties? CamCon parties are epic and so much fun! They're usually held at some of the best clubs Miami has to offer! There's music, dancing, drinks, go-go dancers, acrobats, and good times to be had by all.
How To Make Money To Attend CamCon
If you need help raising money to attend CamCon, you can use social media to direct your fans to your profile page on the CamCon website. Once there, fans can sponsor you and pay for part or all of your trip!
To cover things like airfare and other expenses while you're down there, you can also ask for donations through sites like ManyVids and Camsoda or while you're on cam. When you sign-up on the CamCon website, make sure you enter your correct address right away. They send all models' welcome packages with lots of goodies: an official CamCon shirt, posters, stickers, chapstick, pens, and other small items that a sponsor throws in.
That's basically the ins and outs of CamCon. For more detailed descriptions of everything, you can check out their FAQ and schedule pages. Hope to see you there!