MyFreeCams or 'MFC' as its often referred to is one of the most popular live cam sites out there. Below I rate them in several different categories, giving them a score in each category out of 10. Out of 60 possible points, I gave them 58/60, with an average score of 9.66. They excelled in every category!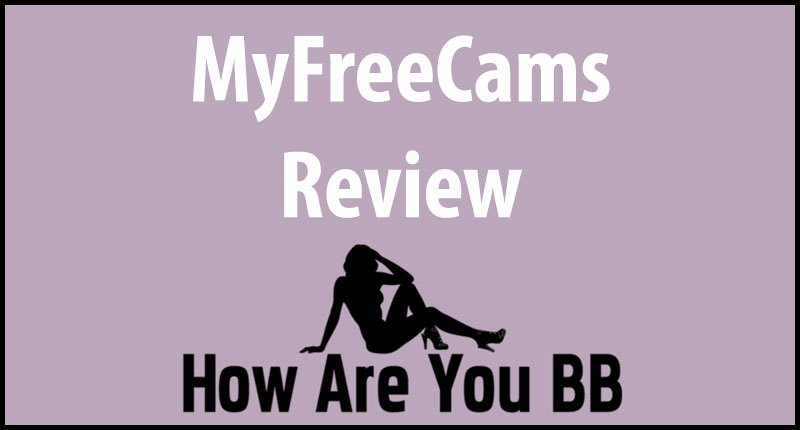 My MyFreeCams In-Depth Review
Here are all the questions and answers you need to know before using the MyFreeCams.com website. I've covered everything important here and more. It's a quick read, so a must. Let me know if you have any other questions.
How Much Experience (As A Model Do) You Have With The MFC Site?
I spent about 4 months camming on MFC.
Features 10/10:
Myfreecams has many features that they offer their models in order to help them succeed. The first is the built-in software that you use to broadcast your cam. It helps keep you organized while on cam by making everything you need easily accessible to you.
There are many features within the software that you can edit and change every time you log in. Some of the features include video quality, sound settings, customizing your font, choosing who can send you PM's, muting/unmuting basics and guests, and choosing if you want to accept Private, TruePrivate, or Group Show requests.
From the software, you can also resize the screen where you watch yourself on cam, see a list of users in your room, check your chat room, start a countdown, and check your PMs in separate tabs.
Model Experience & Chat Options
The majority of models on MFC spend most of their time in free chat. They start countdowns that must be met in order to do certain actions: remove bra, get completely naked, blow job show, cum show, etc. You can also offer a few different private shows that only members who pay into them can join. The first is a regular Private show. Your fan is charged 60 tokens a minute, which means you earn $3/minute.
For these shows, other members can pay to "spy" on the show. They won't be able to chat with you, but they can watch what you're doing. It costs 20 tokens per minute to spy on a show, which means you earn $1/minute per user spying.
A TruePrivate costs 80 tokens per minute, earning you $4/minute. These shows are one-on-one. No one can spy on these shows. The final kind of private show is a Group Show. If 3 or more members request a Group Show from a model at the same time, the model can choose to start one.
You'll be taken into a private room with everyone who is paying to be in the Group Show. Members are charged 10 tokens per minute, earning you $0.50/minute per user. You can choose to end a Group Show whenever you want.
The Group Show will also end automatically once all paying members leave the show. You can even earn money while you're off cam! Members can tip you while you're offline from your profile.
Customizable Profile
With MFC, your profile is fully customizable. You can update colors, add graphics, links, pretty much anything you want! If you don't know HTML or CSS, there are a lot of websites out there with premade layouts for you to use.
Some are free and some you can pay for to have it customized exactly how you want. Some cam sites don't allow you to mention your social media accounts. MFC is different. You can post the link to your website, Twitter, Amazon wishlist, etc.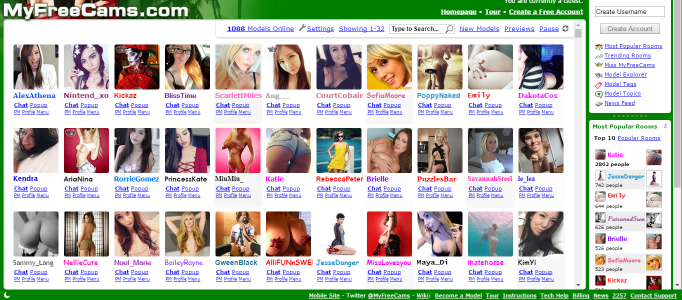 Message Models/Fans
Members are able to message you through MFC Mail when you're online or offline. This feature is kind of like email and can be used to send pics/vids, discuss details of a private show, or chat about anything really. There is also a PM (private message) feature.
Most models charge a fee for allowing guys to be added to their friend's list, which then allows them to PM you. PMs can be easily viewed in separate tabs while you're online to privately communicate with fans on your friend's list.
Competitions
Every month, MFC holds the Miss MyFreeCams competition. The top 100 models who earn the most tokens during the month receive cash prizes ranging from $100 to $1000! The model who places first place also gets a golden crown at the top of her profile photo and a one-of-a-kind 14k gold pendant.
One on On Chats
A few other features include cam2cam, which allows you to watch a member's webcam feed. Most models charge for this. When you're online, you can assign a room helper. The room helper can update the room topic, mute/unmute guests and basics, ban/unban members, and modify countdowns.
Since it's your room, you are notified of any changes the room helper makes, and you can reverse them or remove them as your room helper at any time. This feature comes in handy if you're doing a show that involves you being away from your keyboard. For example a shower/bath show, oil show, dancing, etc.
Profits & Traffic 10/10:
MFC is the largest live cam site in the industry. There are over 15 million users registered on MFC and they get more than double that in unique visitors per month. Some of the highest-paid cam models come from MFC. The top girls are pulling in over $700K a year, and many models make over $10K a month.
MFC is a token based cam site. Members purchase tokens and then send those tokens to models. You earn $0.05 per token. MFC handles most refunds and chargebacks without having to take any money back from the model.
Earnings Reports
Checking your earnings is made easy by MFC. When you're on cam, all of your token stats for that session are displayed for you to see. You can easily see your overall tokens earned, how much each member has tipped, and how much you've earned from private/group/spy/tips. From your model dashboard, you can also see how much you've earned by day, month, and specific user.
If you put in the time and effort to cam regularly, positively engage with your fans, build relationships, and genuinely have fun, MFC can be incredibly profitable for you. And if you truly enjoy what you do, it won't even feel like work most days.
Ease Of Using & Navigating The Site 9/10:
Everything you need can be accessed through your model dashboard. When you first look at it, it can be kind of overwhelming. There is definitely a learning curve to remembering where everything is.
While you're waiting to get your account approved, you should take some time to click on every tab and view the information in it. There is useful information under every tab, so be sure to familiarize yourself with where everything is located.
Payments & Cashouts 10/10:
Payments are sent out on the 1st and 16th of every month as long as the minimum payout amount has been reached. You can choose to get paid by check, direct deposit, Payoneer, or Paxum. They also offer international wire transfers and international checks by mail to select countries.
For check in the mail to USA or Canada, there is no charge and the minimum payout is $20. For a direct deposit to the USA, there is no charge and the minimum payout is $20. Payoneer is also free and the minimum payout is $20.
Paxum is free and the minimum payout is $10. International wire transfers cost $15 and there is a minimum payout of $1000. International checks by mail are free and have a minimum payout of $100.
MFC also allows you to skip a payout if you choose to. You can hold off on payment for as long as you want, and switch it back on at any time.
Privacy Protection & Geo-Blocking 10/10:
There are a few different options to help you with privacy concerns. You are able to block both countries and specific regions (states/provinces) from viewing your camming profile. You are also able to ban specific users from entering your room.
You can ban someone for a short period of time or put a lifetime ban on them. You can unban them at any time if you choose to. You can also attach a note to them so you remember why you banned them. This note is private and can only be viewed by you.
Customer Service & Support 9/10:
MFC does not offer any phone support. You can only contact them through email. They have a lot of extensive resource guides for models, so you more than likely will be able to find the answer to any questions you have in there. But if you do need to get in contact with them via email, they are pretty quick to respond.
Conclusion – Final Thoughts on MyFreeCams.com:
​Overall Myfreecams is a great option for a camming platform. They are the largest cam site in the world and host some of the most successful models. Their vast amount of features are designed to help make you the most amount of money possible. However, you must check out Camsoda.com as well! It's an awesome platform for models.
Myfreecams.com Video Review
Do you want to compare how Myfreecams compares to other webcam sites?
Want to see how Myfreecams compares with other webcam sites. We review each of the major webcam sites. We do a full in-depth comprehensive feature review, as well as listing the payouts, Alexa rankings, Us Traffic %, and more information helping you make the decision if Myfreecams is really the cam site for you.