As a cam model, your bread and butter is pretty much using your webcam. I mean, your customers want to see you and your shows and that's how you are going to make the majority of your money. If your webcam goes down and you can't afford to replace it right away, you're just getting started as a model and not sure if you are going to keep it up, or you want an extra camera on hand for your shows, you can use something you already have: an iPhone.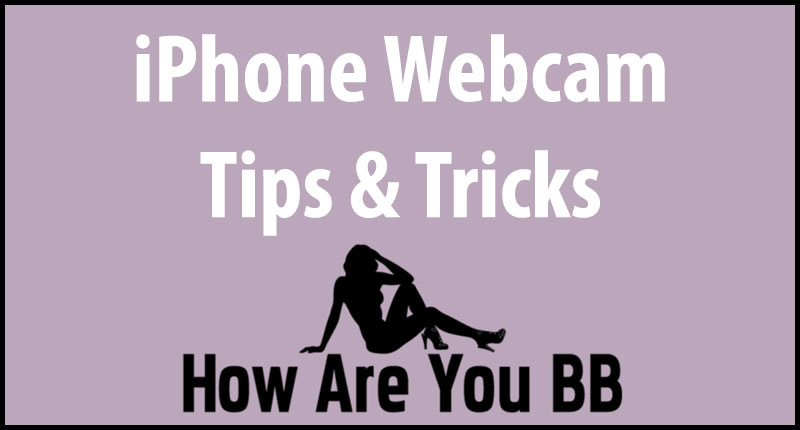 I know not everyone is an iPhone fan. But, for you Android users, you'll have to investigate how to use your phones as webcams on your own because this article is strictly for iPhone users. Sorry!
Now, even though you can use an iPhone as a webcam, you need to know that it will never completely take over as a typical webcam. Yes, it will do the job, but it isn't going to be like what your computer can do. For a short-term solution, though, the iPhone can get the job done.
Using your iPhone as a webcam isn't just turning on the camera and going. No, if you want to use your iPhone as a webcam you're going to have to download an app to make it happen. Fortunately, there are a number of apps that will work well for this.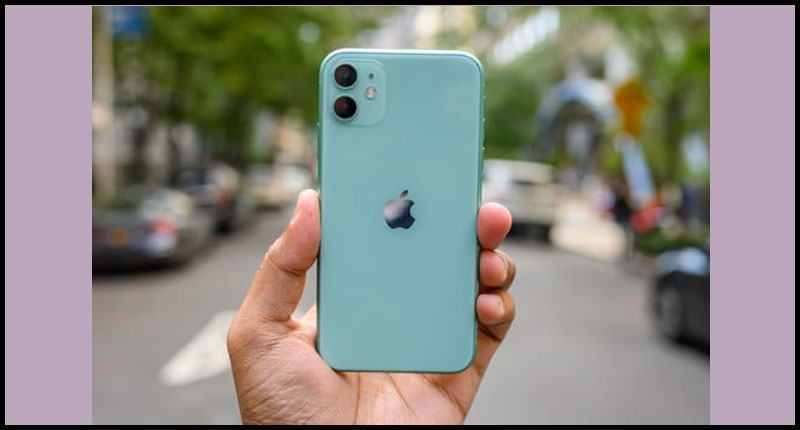 Best Apps for Turning an iPhone Into a Webcam
There are thousands of apps out there and it can get confusing finding one that works. I've done the finger work for you and discovered which five apps work the best to turn your iPhone into a decent webcam.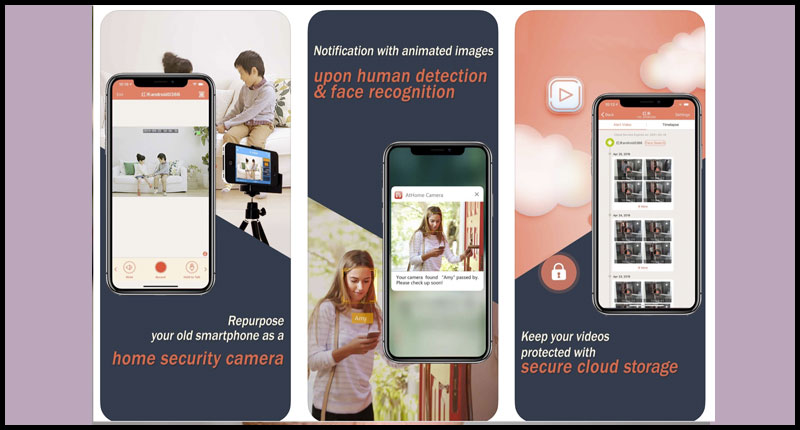 AtHome Camera
AtHome Camera is a unique option if you want to turn your iPhone into a webcam, especially if you are doing different types of shows, such as allowing customers to watch you as you go about your day.
There are two parts to the AtHome Camera: the streamer and the viewer. Both parts can run on a computer, tablet, or smartphone. It also offers the following benefits:
Two-way talk: It doesn't matter if you're using the streamer app or the viewer, you can talk to and hear audio from any connected device.
Motion detection: If there is any movement on your camera, there will be an alert that there is motion. This is great if you're using your iPhone as a security webcam when you're not working a show.
Scheduled recording: The app can be programmed to record during set times, which is great for a cam model who has a set schedule.
AtHome Camera is ad-supported, but you can upgrade to a paid level to avoid that. If you're considering using AtHome Camera as your go-to for a webcam, try the free version out first to see if it works for you before springing for the paid version.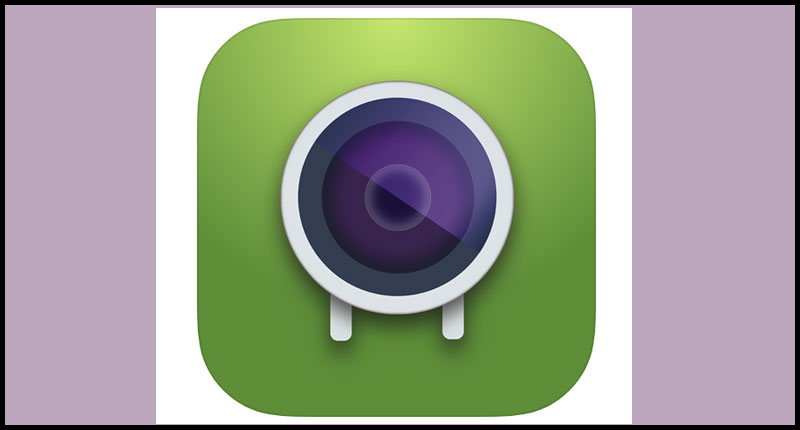 EpocCam
EpocCam is the most popular and most frequently downloaded app for turning an iPhone into a webcam. You will have to download the drivers from the developer's website to make this work, but once you do, it's easy-peasy.
Not only does EpocCam work with both front- and rear-facing cameras on your iPhone, it works with all webcam-enabled apps like Google Hangouts and Skype and encrypts all video that is recorded. It also has a wireless range of 20 feet, which is awesome.
If you are into having the updated versions of your apps, there is an EpocCam Pro which allows you to use your mic to record audio, adds an option for manual focus, removes the watermark from your videos, and improves the resolution from 640 x 480 to 1920 x 1080, which your customers will very much appreciate.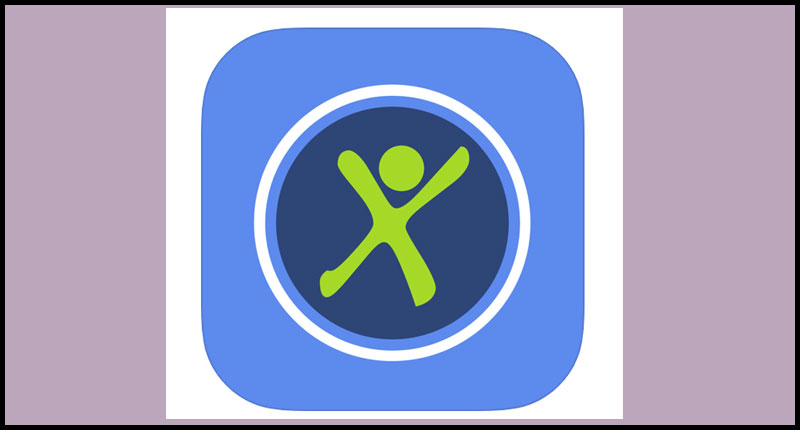 Presence
Presence is just like the other webcam apps you're going to be reading about however it does offer 50MB of cloud storage for your videos for free members and up to 5GB of content for paid members. If you are a cam model who wants to access her shows in the future (maybe to sell or see where you could improve), this is a great option to have.
If you're using Amazon Alexa, Presence also supports that. Oh, and if you're enjoying what Presence has to offer, consider purchasing the Motrr Galileo iPhone camera mount. The Presence app will actually control the mount and move your iPhone up to 360-degrees for those sexiest shots.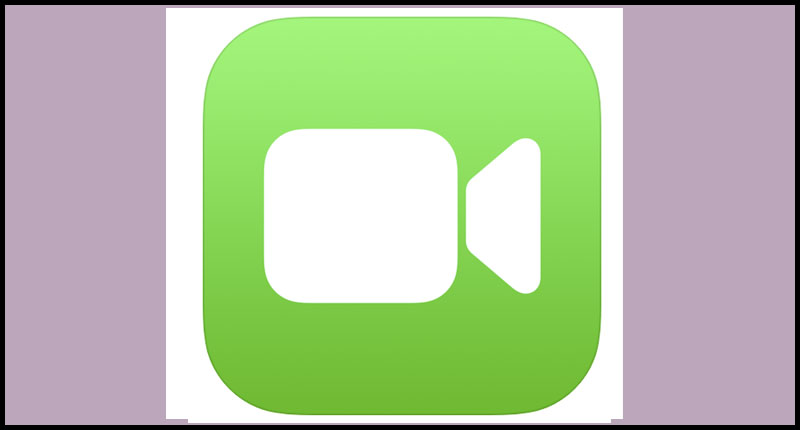 Facetime
If you're not into downloading an app to use as a webcam, there is always the option of using Facetime. Facetime wasn't created for use as a webcam, but don't let that dissuade you from trying it out.
Facetime has a one-up on third-party apps in that it is Apple-created, Apple-supported, and run on the iOS operating system by Apple. If an app goes awry, you're pretty much stuck, but with an Apple product, you've got their support.
To use Facetime as a webcam, you'll need two devices with two different contact details. If you have the same contact info on both devices you're only going to get a busy signal when you attempt to dial-up. Once you've put your iPhone where it can record, you'll dial in, manually answer it, and your connection should be pretty reliable.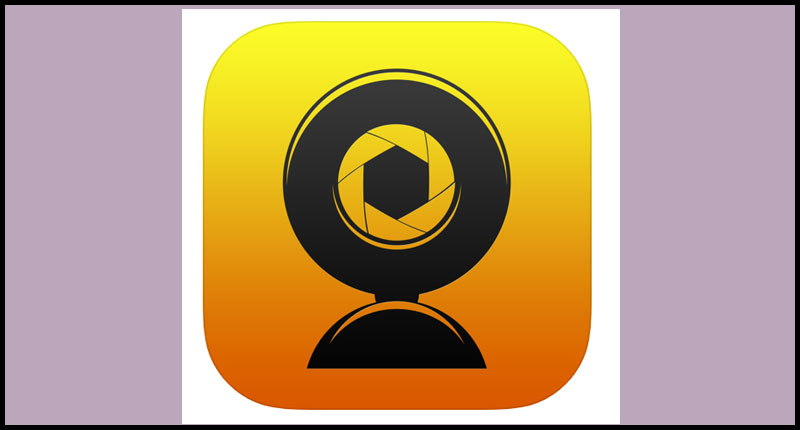 WebCamera
WebCamera by Shape is an awesome app for turning your iPhone into a webcam. In fact, it is one of the best, in my opinion. Popular and powerful, WebCamera has excellent video quality, which is exactly what you want as a cam model. It also works with messaging apps and video production software like Camtasia, Boinx TV, and CamTwist.
WebCamera isn't free, it will cost you around $4.99, but it is worth every single penny.
Conclusion: iPhones Can Work as a Webcam, But They're Not the Best Option
If you're working as a webcam model, or you're just considering it as a career, my best piece of advice for you is to seriously consider getting a webcam setup that isn't an iPhone. Yes, your phone can be used in a pinch or to see if you actually like doing this type of work, but for long-term work, I would highly suggest you invest in a good webcam or quality computer.
Until you get that webcam or computer, try out one of these five apps to see how they work for you and your cam shows, they'll definitely tide you over. Now, if you're doing cam to cam work, then you'll want a legit computer setup for best quality, that's just my two cents!